Skip to product information
Pairs perfect with your Élhée bottle. This 2-pack of Medium Flow Nipples pops easily onto your Élhée Baby Bottle. Made in France this medium size is ideal for babies on infant formula, from birth.
Suitable for all ages.
We have long been on the hunt for the perfect baby bottle, and we finally found it in the French brand Élhée. Their made-in-France bottles are simple but engineered to perfection with medical-grade silicone, anti-colic technology, and a soft, breast-like shape that makes weaning and transitioning just a bit easier.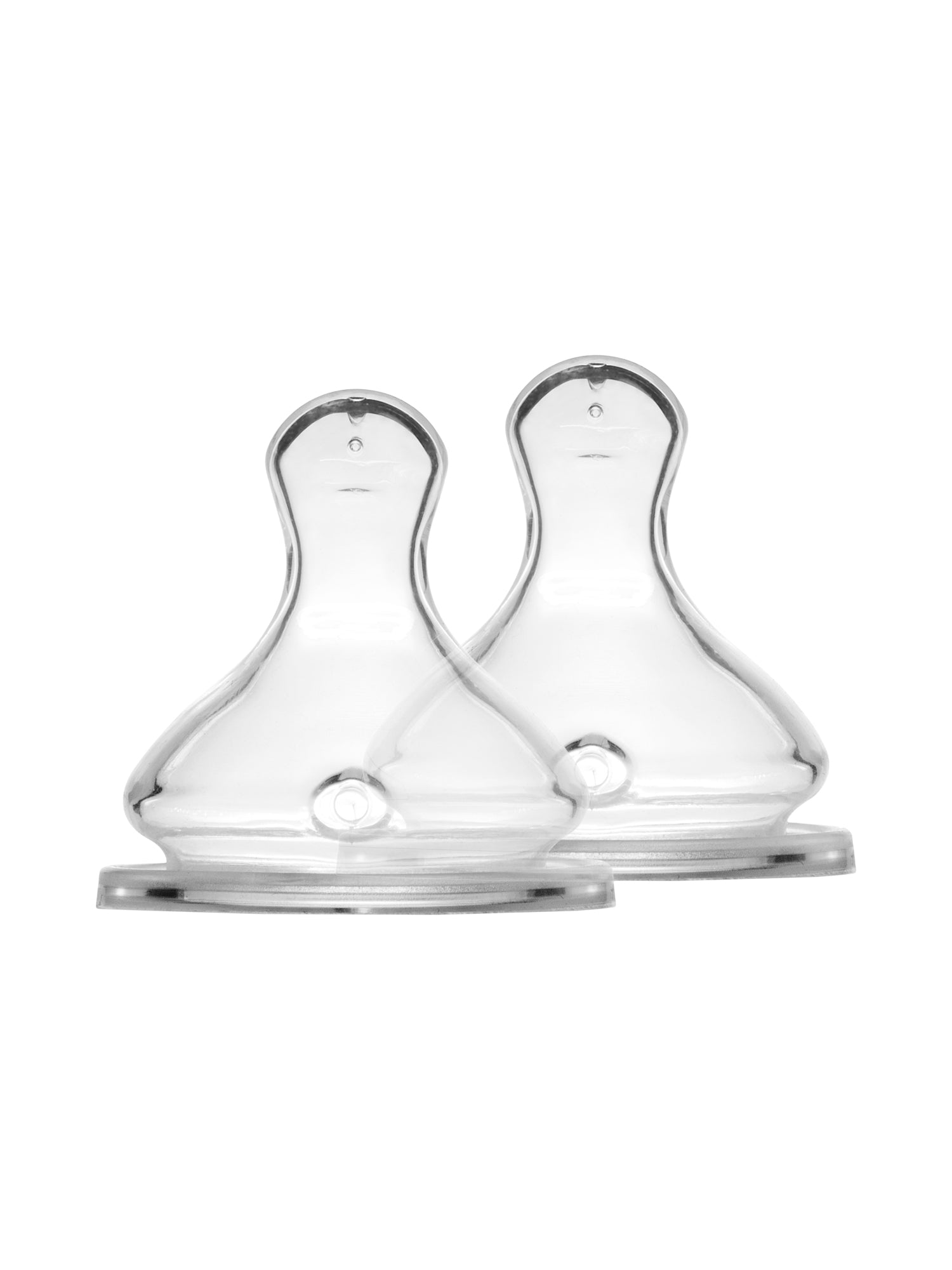 Danrie's Notes
I met the Élhée team at the first trade show I attended in Paris! I was so nervous as a new business owner (who had no idea what I was doing!) and they were so kind and excited for Danrie to be part of the Élhée family! While I am past the bottle stage of parenthood I can't wait for all the soon to be Danrie moms (I have 3 colleagues due in early 2023!) to use Élhée. Their bottles are the first to be designed entirely by a mother paying attention to all the details larger corporations are not. -Julia