Skip to product information
Nail polish without the icky chemicals. This Marshmallow Princess Duo Nail Polish is the perfect first nail polish set for your little one, free from worrysome chemicals and toxins. The marshmallow-y pink glitter shades glide on smoothly and last, making it easy for your little one to express themselves. Wearable ring included!
Suitable for ages 3+.
Little Lady Products was founded by a mom who ran into a highly relatable conundrum — her daughter wanted to play with her makeup and nail polish, but she was concerned about the potentially harmful chemicals and toxins that they contained. So, she decided to take matters into her own hands and create a line of toxin-free nail polish and makeup that was entirely kiddo friendly and worry-free for parents. We love these polishes because they allow our little ones to express themselves without us having to stress about what's inside of them.
- Scented when dry
- Rich, long-lasting color
- 7 toxin free (Product does not contain any of the following: Formaldehyde, formaldehyde resins, Toluene, Camphor, Dibutyl Phthalate (DBP), Triphenyl Phosphate (TPHP), Xylene)
- Vegan
- Animal cruelty-free
- Dries quickly
- Made in the USA
- Child sized, wearable bow ring included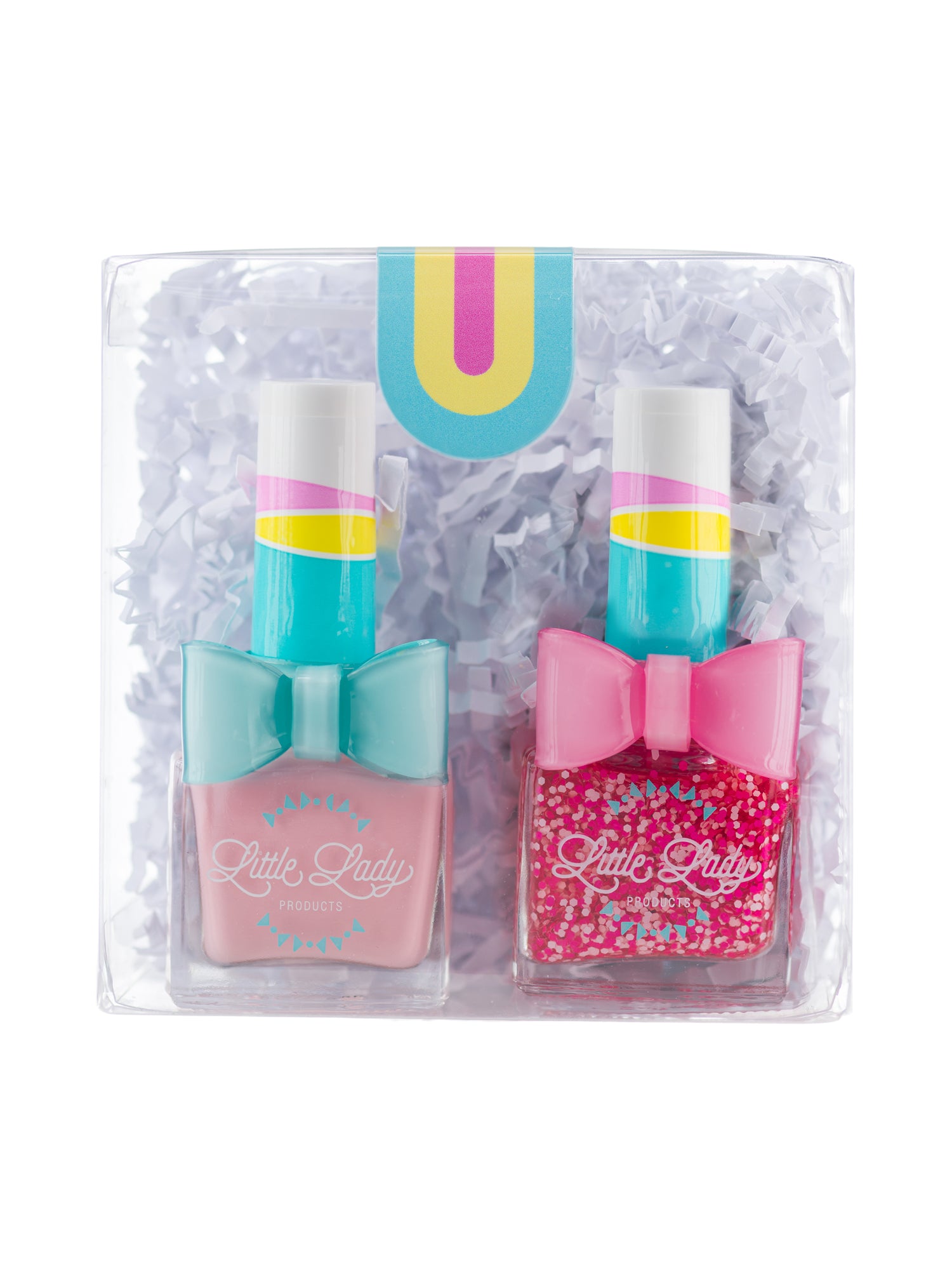 Danrie's Notes
I love a mani so it's no surprise Dorie does too! Little Lady makes the cutest colors in a non-toxic formula. Each bottle comes "tied" with the cutest bow ring, it reminds me of Hard Candy polish when I was a kid! -Julia