Skip to product information
A crate full of goodies. This fun set of Assorted Sweets in a Crate is full of life-like wooden fruits that invite your little one to create their own grocery store or prepare a delicious snack whenever they want. Water-based paints are non-toxic.
Suitable for ages 2+
Questions about fit? Our expert stylists are here to help. Reach out to us at support@shopdanrie.com.
Educational toys that aren't super boring: that's Erzi. Founded in Germany in 1991, this toy brand cuts zero corners when it comes to quality, meaning that each and every Erzi toy is tons of fun to play with and designed to hold up over time. We love their life-like wooden foods that feel just a bit more special than any others we've found.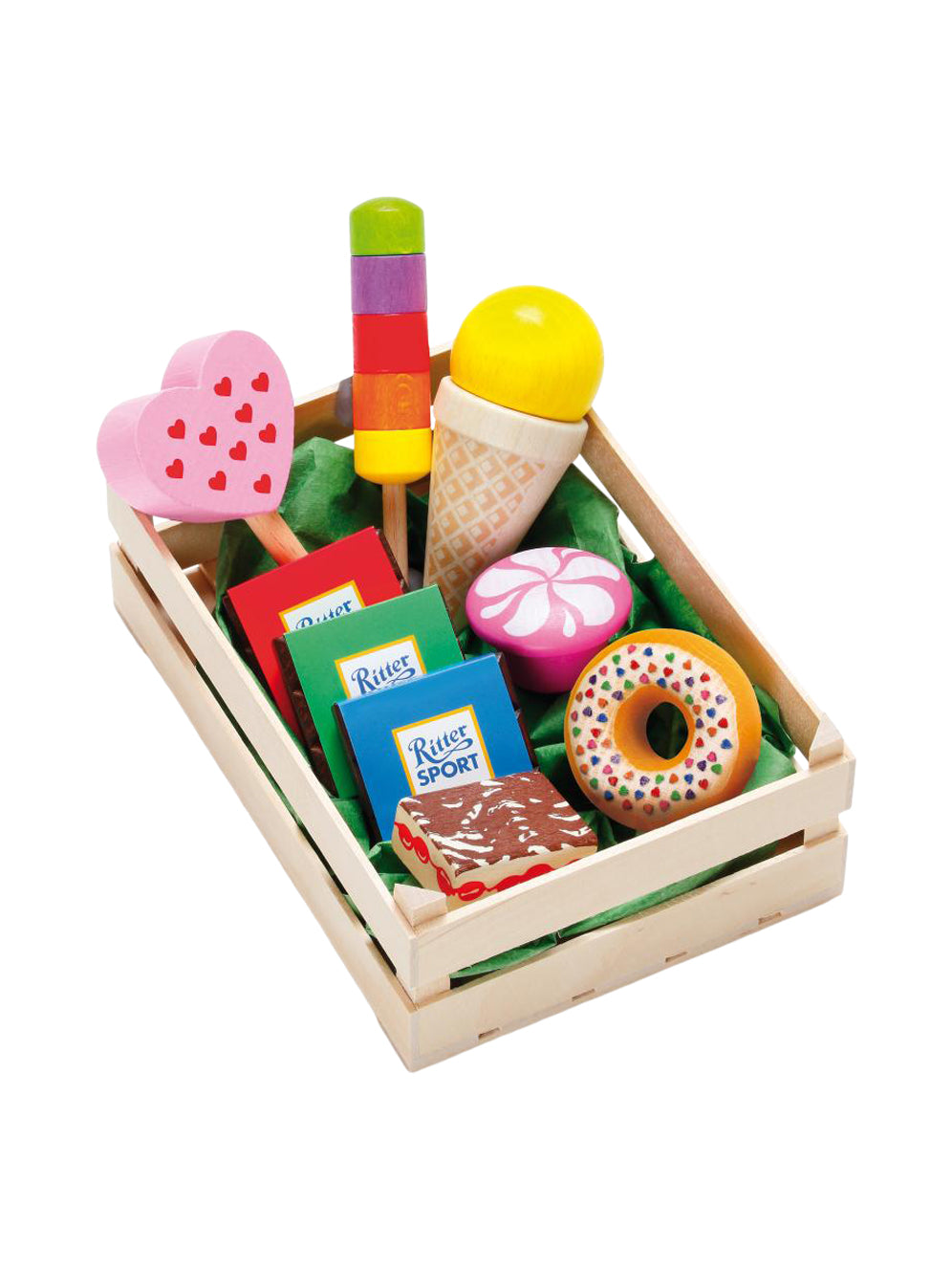 Danrie's Notes
Erzi's food sets are so fun and realistic looking! -Julia