Skip to product information
A million ways to roll, shape, and play. This Rolling Pattern Kit comes with 3 wooden rolling pins — one plain, two textured — and two logs of play dough so that your little one can shape whatever they want. Cookies, a castle, a cat...anything is possible with this fun set.
Suitable for ages 2+
Land of Dough is certainly not the play dough you grew up with. Each of its intricately designed play dough cups is a world full of magic and enchantment just waiting to be dug up and molded. Made with a non-toxic, all natural dough and calming essential oils, this is a major upgrade to the dry, not-so-nice smelling play dough of yesterday.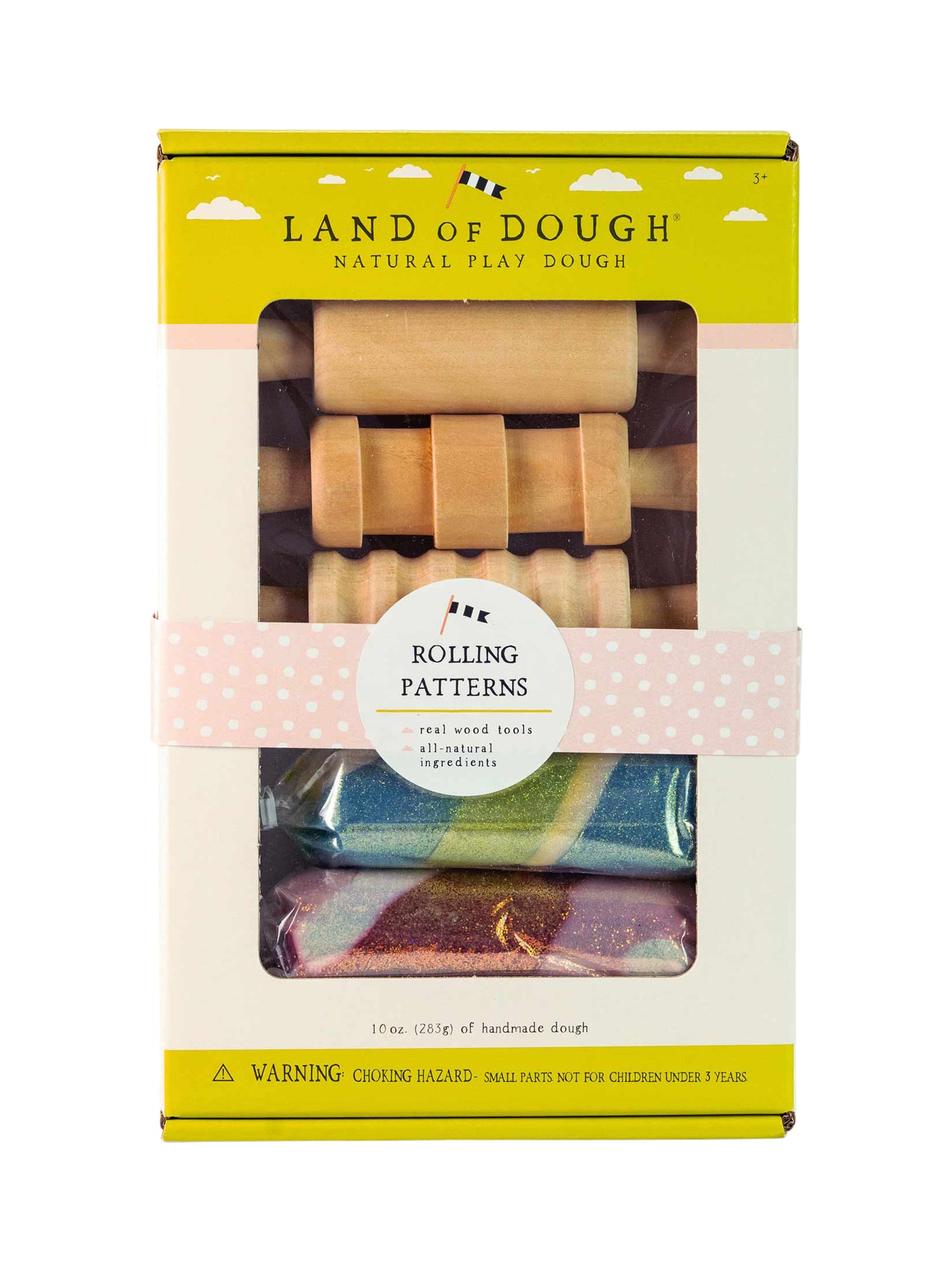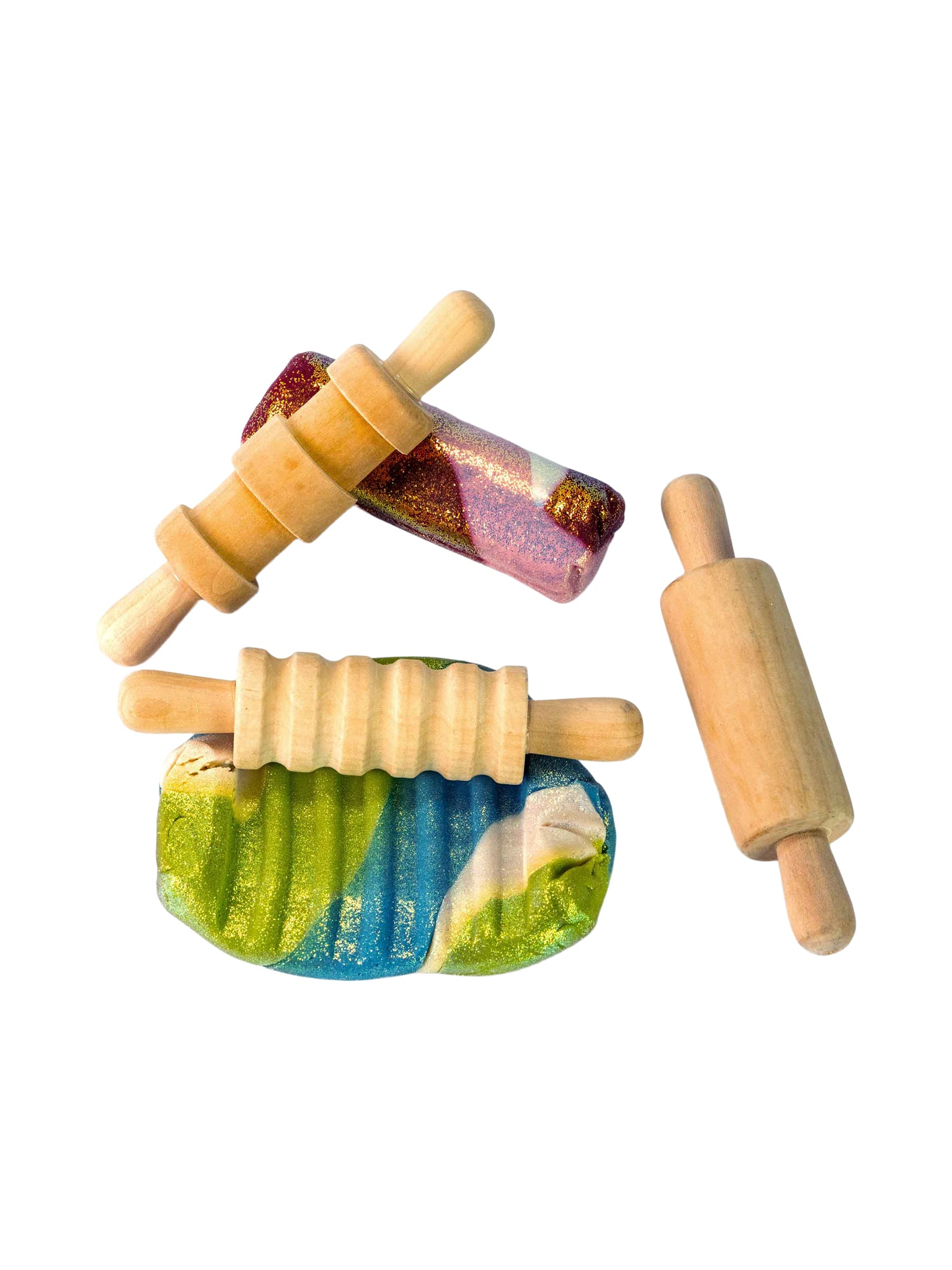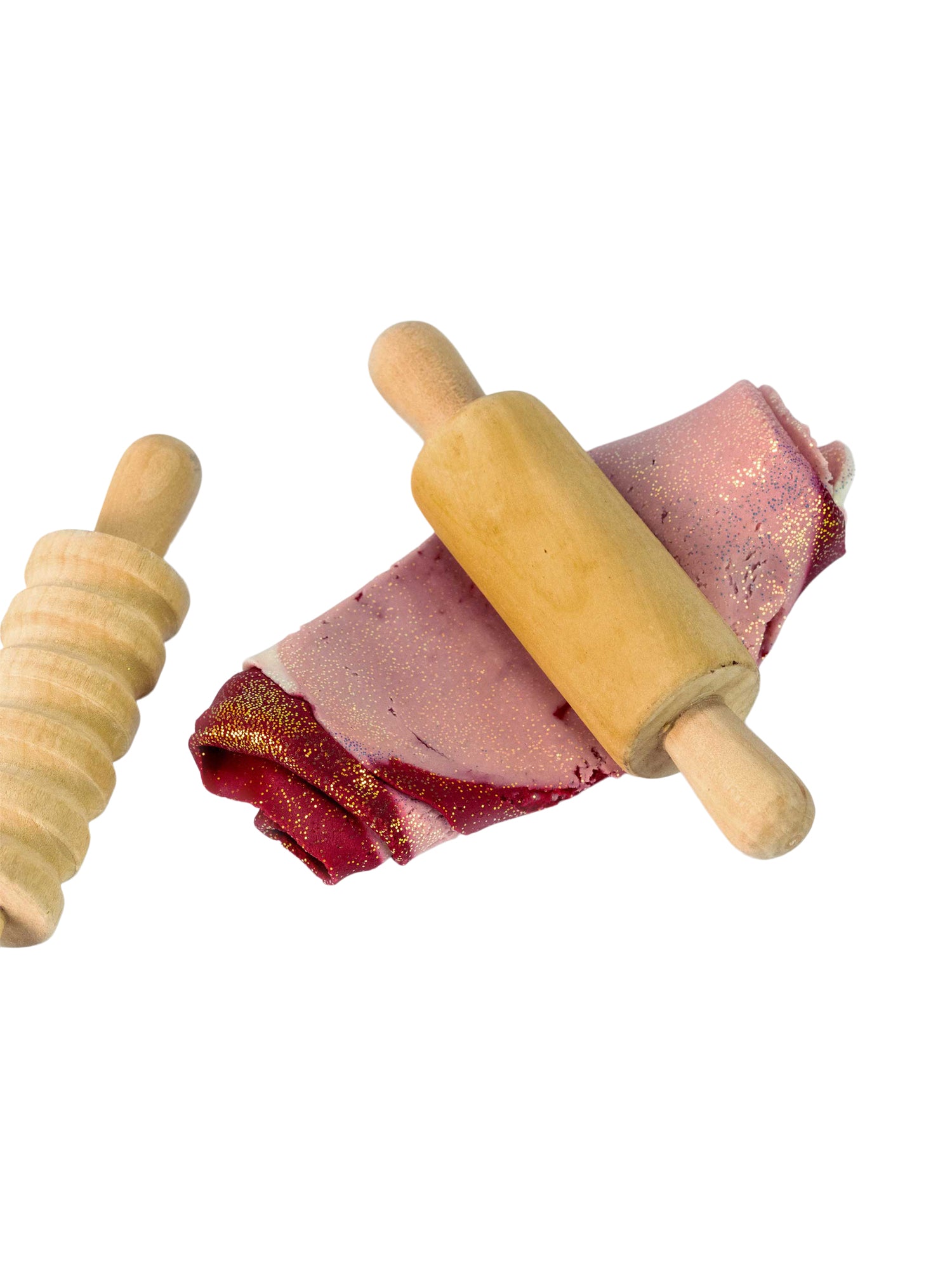 Danrie's Notes
Land of Dough was the first play dough I ever bought for Dorie and it's still one of my favorite sensory activities at home for both kids! -Julia