Skip to product information
Instant relief for the teething phase. Each arm of this Baby Squidi Infant Teether has a unique texture, making it the perfect soothing remedy for your little one as they go through their epic teething journey. Made of all non-toxic materials, this teether is super easy to clean and a must-have during the teething phase.
Suitable for ages 0-4.
Djeco is a French toy brand with a totally charming backstory. In 1954, Véronique Michel-Dalès, a mom, decided to embark on an adventure and make education kids toys that were unlike anything that existed. She put the brand to bed for a few years while raising her son, Frédéric, but he eventually decided to reawaken the brand in 1989. Today, the brand is well known for its puzzles, games, and toys that are truly one of a kind, both educational and a boatload of fun.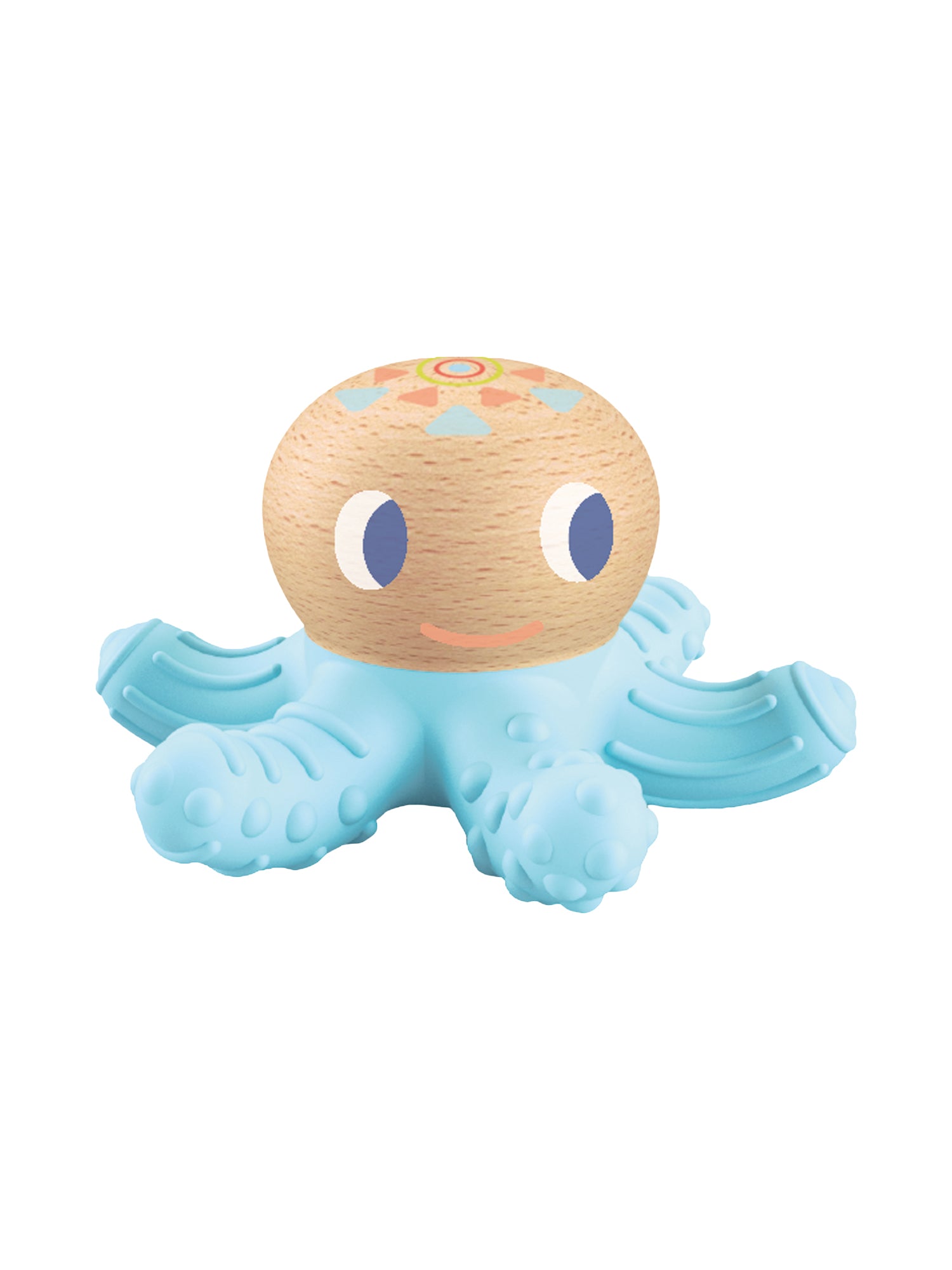 Danrie's Notes
This was Jordan's favorite teether! You can still find one in the bottom of our diaper bag, now he just plays with it as a figurine! -Julia
Troop Danrie
Jess Quarello, a key force behind Extra Lucky Moms (ELM) and a mom of two, walks us through her journey into and through motherhood, and the origin story of Extra Lucky Moms.
Danrie

Read More
Gift Guides
Whether you're attending a baby shower, celebrating a birthday, or getting ready for the holiday season, our thoughtfully curated bundles are here to simplify your gift-giving experience.
Danrie

Read More