Skip to product information
A retro shack for your booming burger business. Carved from solid beech wood, the Burger Food Shack is the just the thing your little one needs to complete their Hamburger Van setup. Beyond easy to assemble, this shack takes your little one's toy car collection to the next level.
Suitable for ages 2+
Questions about fit? Our expert stylists are here to help. Reach out to us at support@shopdanrie.com.
Brooklyn-based Candylab's stunning wooden toys are the opposite of mass-market toys in just about every way. They're a total treat to look at, with incredible retro details that no other wooden toy manufacturer can replicate; their quality is unmatched, holding up to daily wear and tear without losing their character (or paint); and most importantly, our little ones absolutely love them.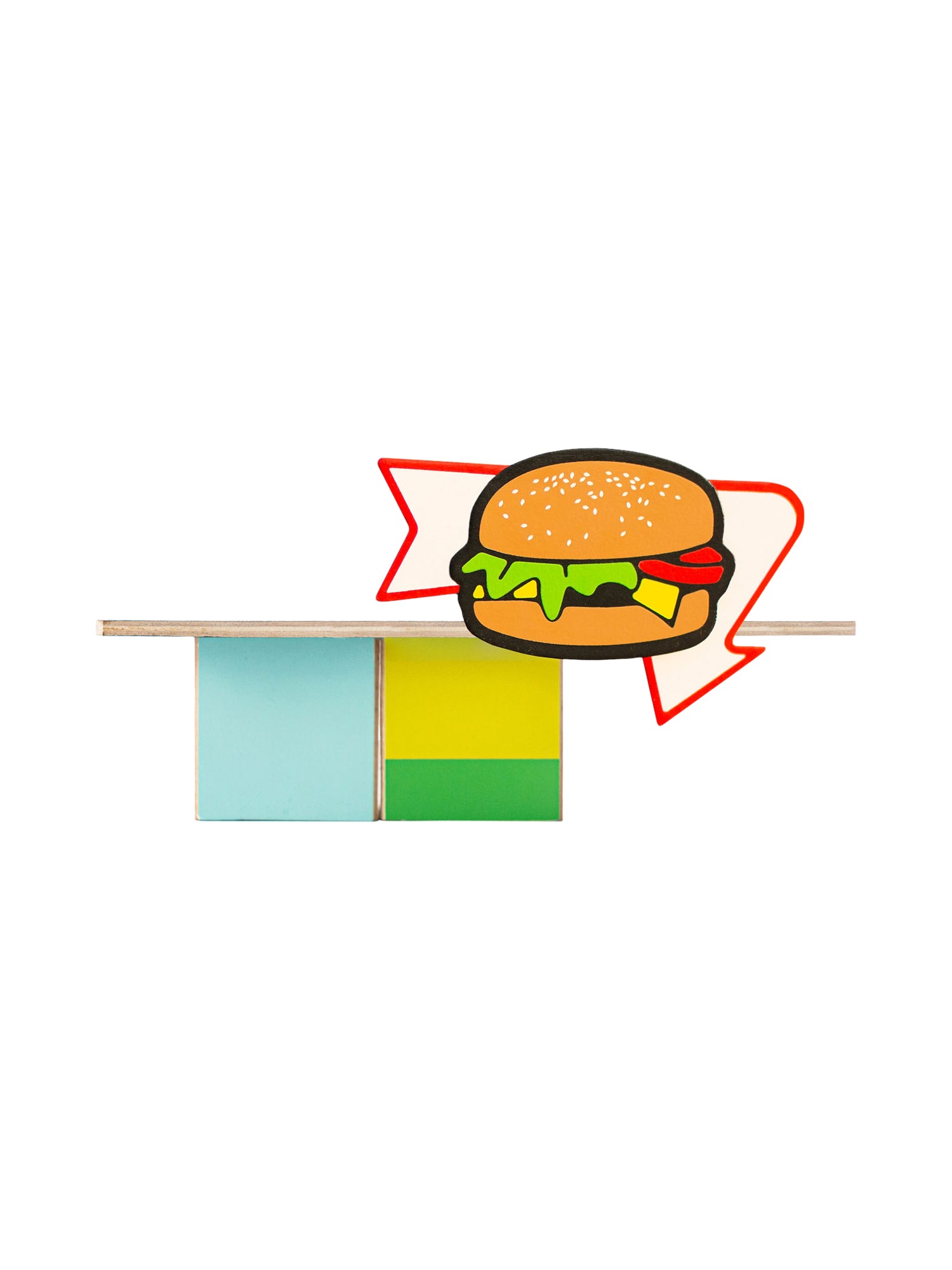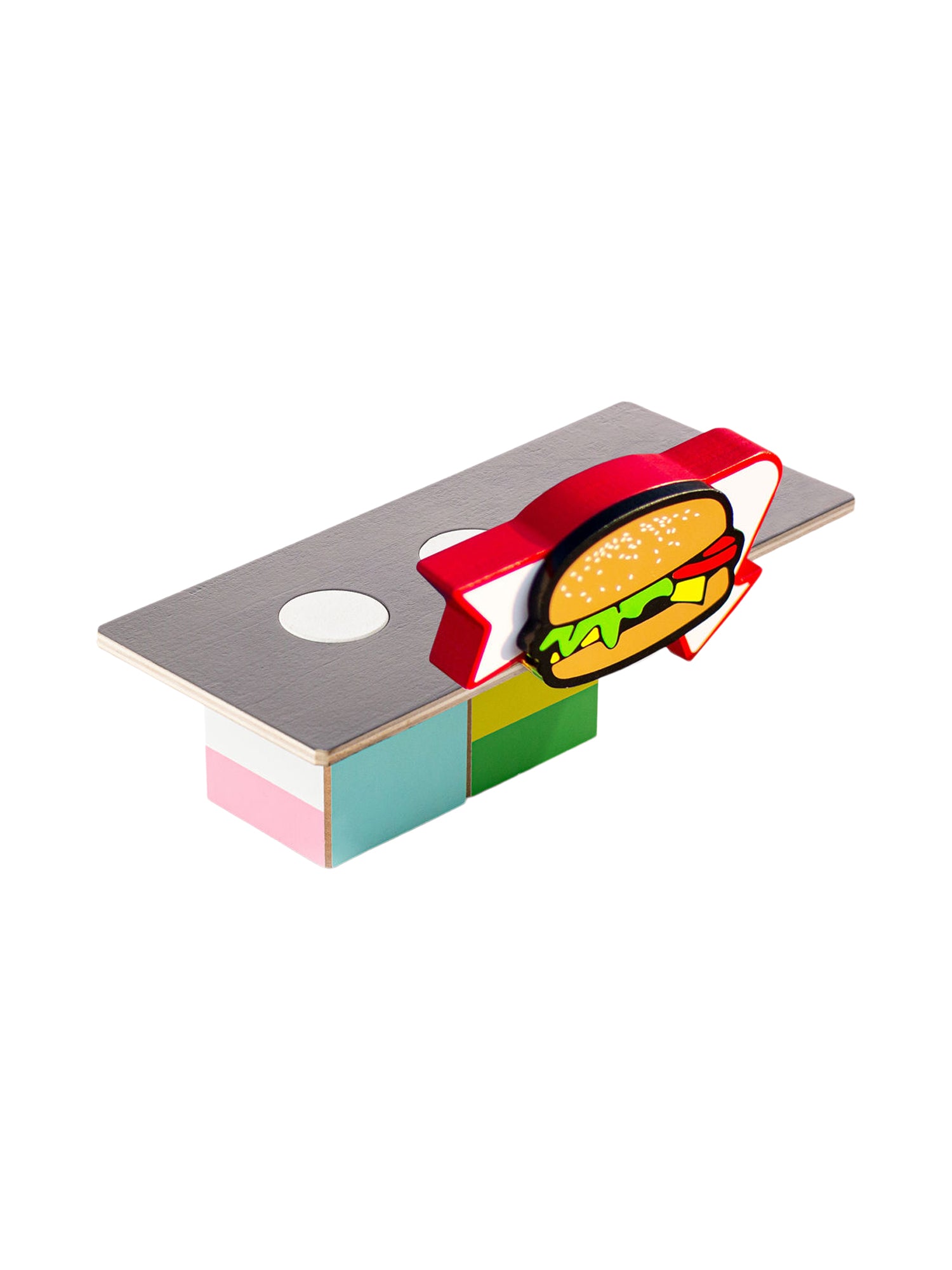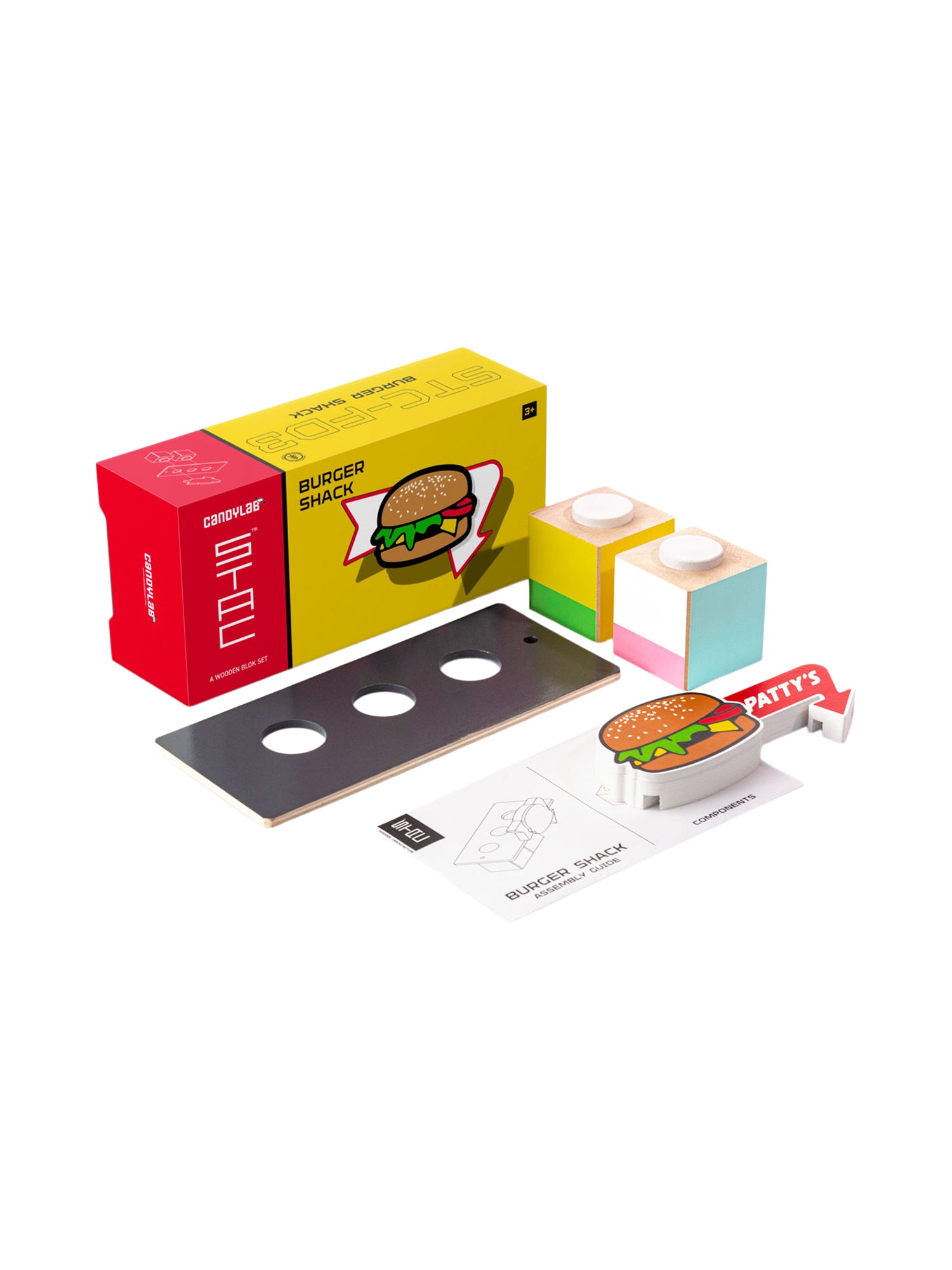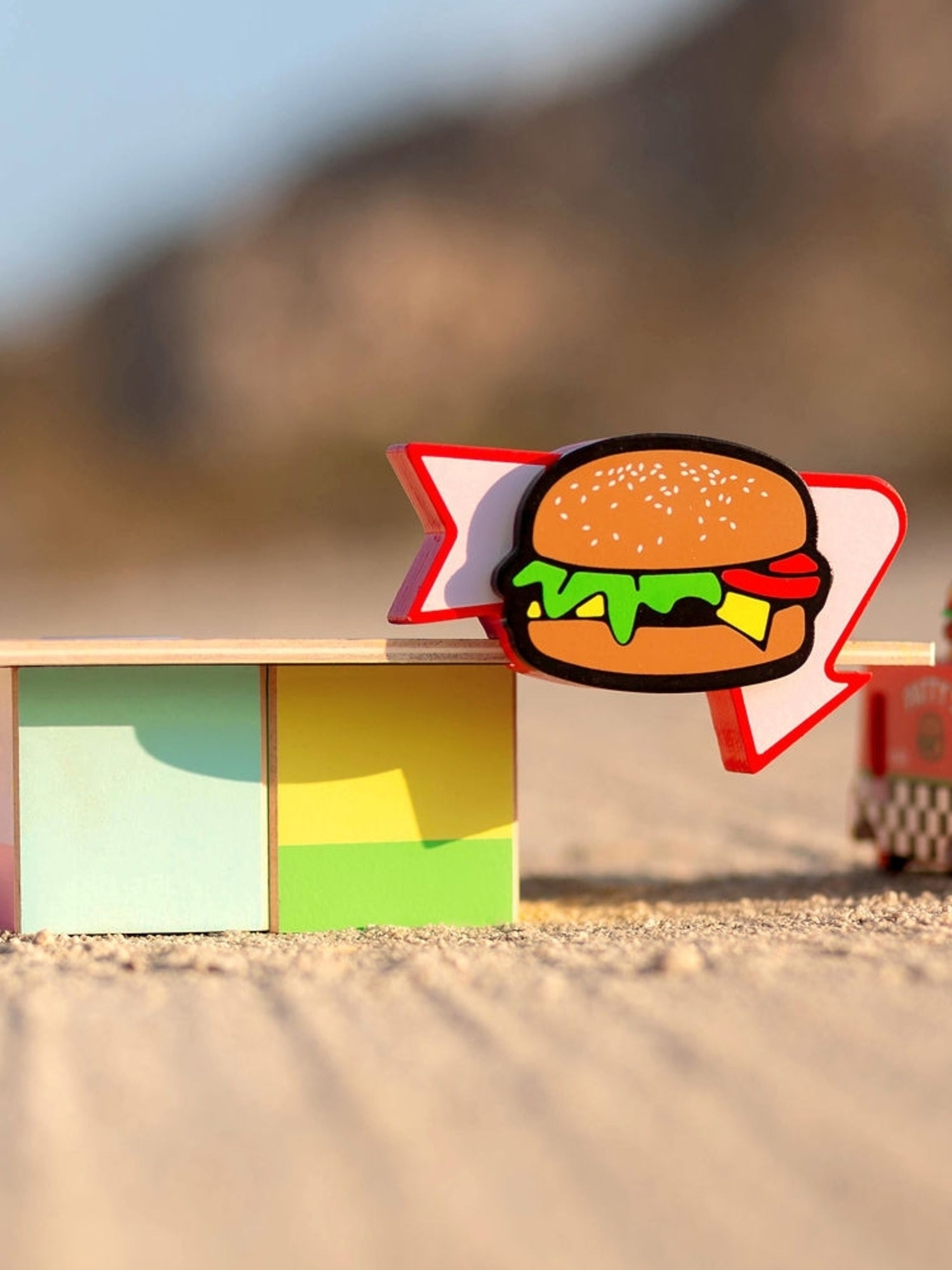 Danrie's Notes
I LOVE candy lab wooden cars and have been buying them as gifts even before I kids of my own! Their designs are so fun and they truly have something for everyone! -Julia