Skip to product information
We'll never say no to holiday glitter. This Christmas Pom Poms Confettigram is just about the best thing we've ever seen, a total game changer in the Christmas card category. Geniusly housed in a clear envelope, this confettigram sends not only a warm greeting, but also pom poms and confetti that float around the card, making it appear like a snowglobe.
Opening an Inklings Paperie card is an experience unto itself. Founded in 2012 by Michigan-based artist Lindsay Henry, this line of sustainably crafted greeting cards is a designed-with-love ode to simple pleasures, kindness, and the unmatched joy of a gift that's well received. Inklings Paperie cards are the ones that you just can't bear to part with, that sit atop your counter or attached to your fridge because they're just that special.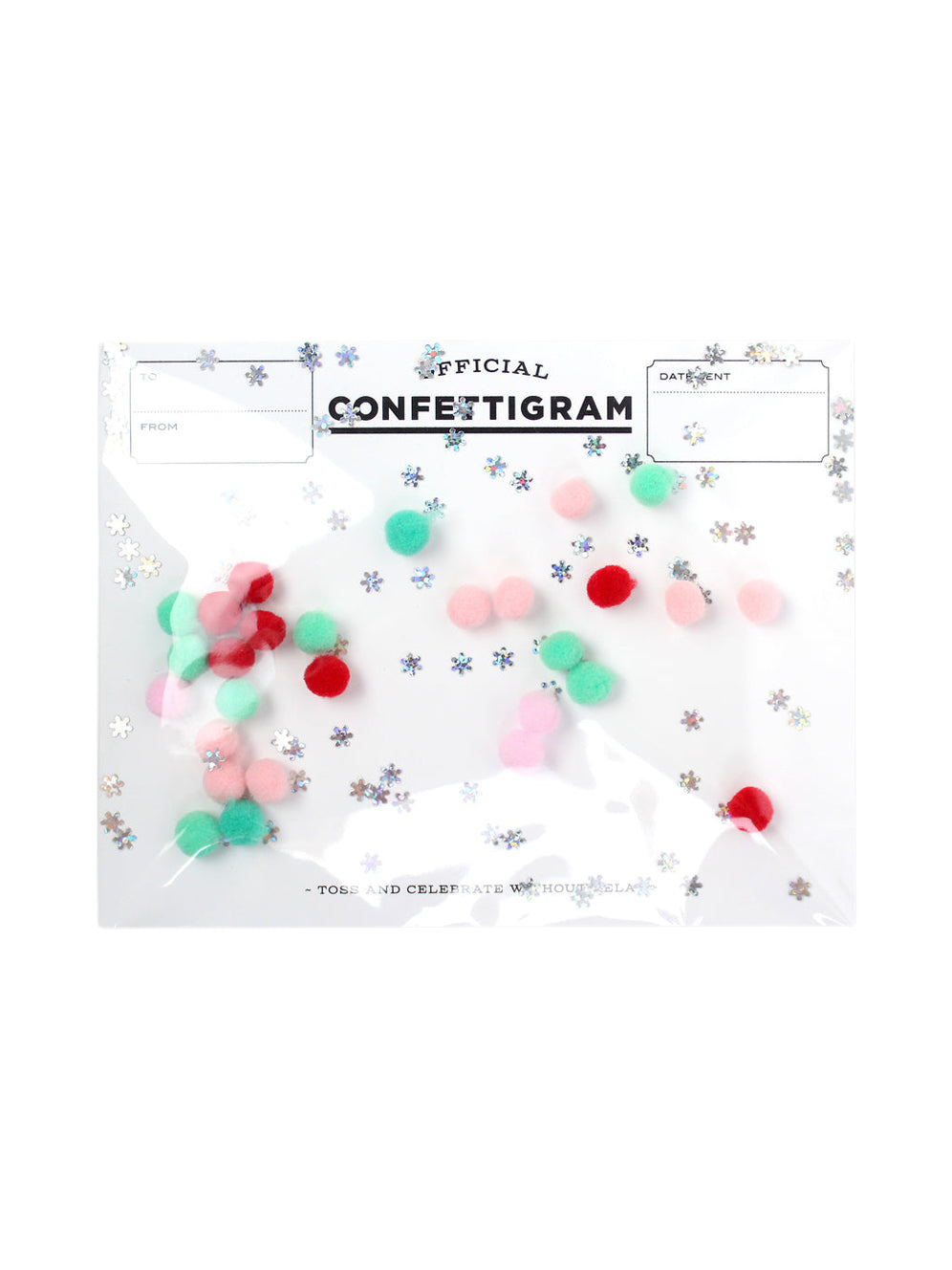 Danrie's Notes
I still believe in the power of snail mail so we (of course) had to carry cute cards at Danrie! The Inklings Paperie confetti cards looked so fun, we had to have them! -Julia
Troop Danrie
Jess Quarello, a key force behind Extra Lucky Moms (ELM) and a mom of two, walks us through her journey into and through motherhood, and the origin story of Extra Lucky Moms.
Danrie

Read More
Gift Guides
Whether you're attending a baby shower, celebrating a birthday, or getting ready for the holiday season, our thoughtfully curated bundles are here to simplify your gift-giving experience.
Danrie

Read More