Skip to product information
A card that's just as good as the gift. Celebrate any occasion in style with this fun Elizabeth Grubaugh Fox and Bear card, designed by hand and made with lots of love.
Working from her home studio in Sterling Forest, New York, artist Elizabeth Grubaugh finds inspiration in the serene nature that surrounds her. Her original designs are inviting and a bit whimsical, with charming anthropomorphic characters who make her cards and wrapping paper feel festive and alive.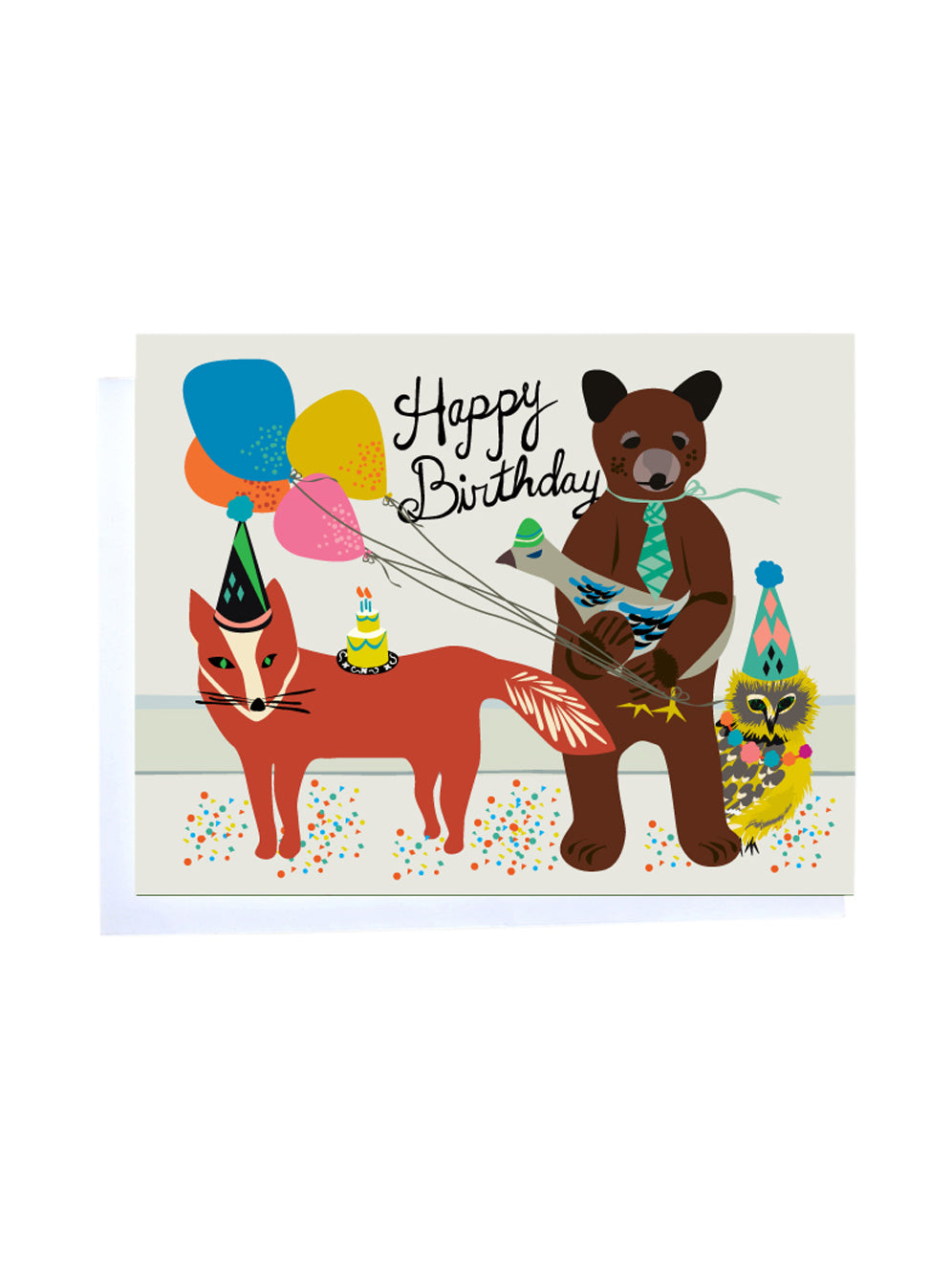 Danrie's Notes
I still believe in the power of snail mail so we (of course) had to carry cute cards at Danrie! I was immediately drawn to Elizabeth Grubaugh's whimsical designs that are so unique. I hope you have as much fun sending her cards as I did picking them out! -Julia