Skip to product information
Chalk that does a world of good. We love Mason's Planets Handmade Sidewalk Chalk for its full solar system of bright hues and color changing cores, but we love it even more for the fact that $2 from each purchase goes to the Children's Hospital of Philadelphia to support Autism research.
Suitable for ages 2+
Twee is a woman-owned, Philadelphia-based brand that reimagines classic toys, making them eco-friendly, modern, and the most fun they can possibly be. We particularly love their handmade sidewalk chalk, which is a thoughtful and welcome update to a childhood staple. You'll see from the moment you get your hands on it that Twee's chalk is made from the heart with lots and lots of love and care.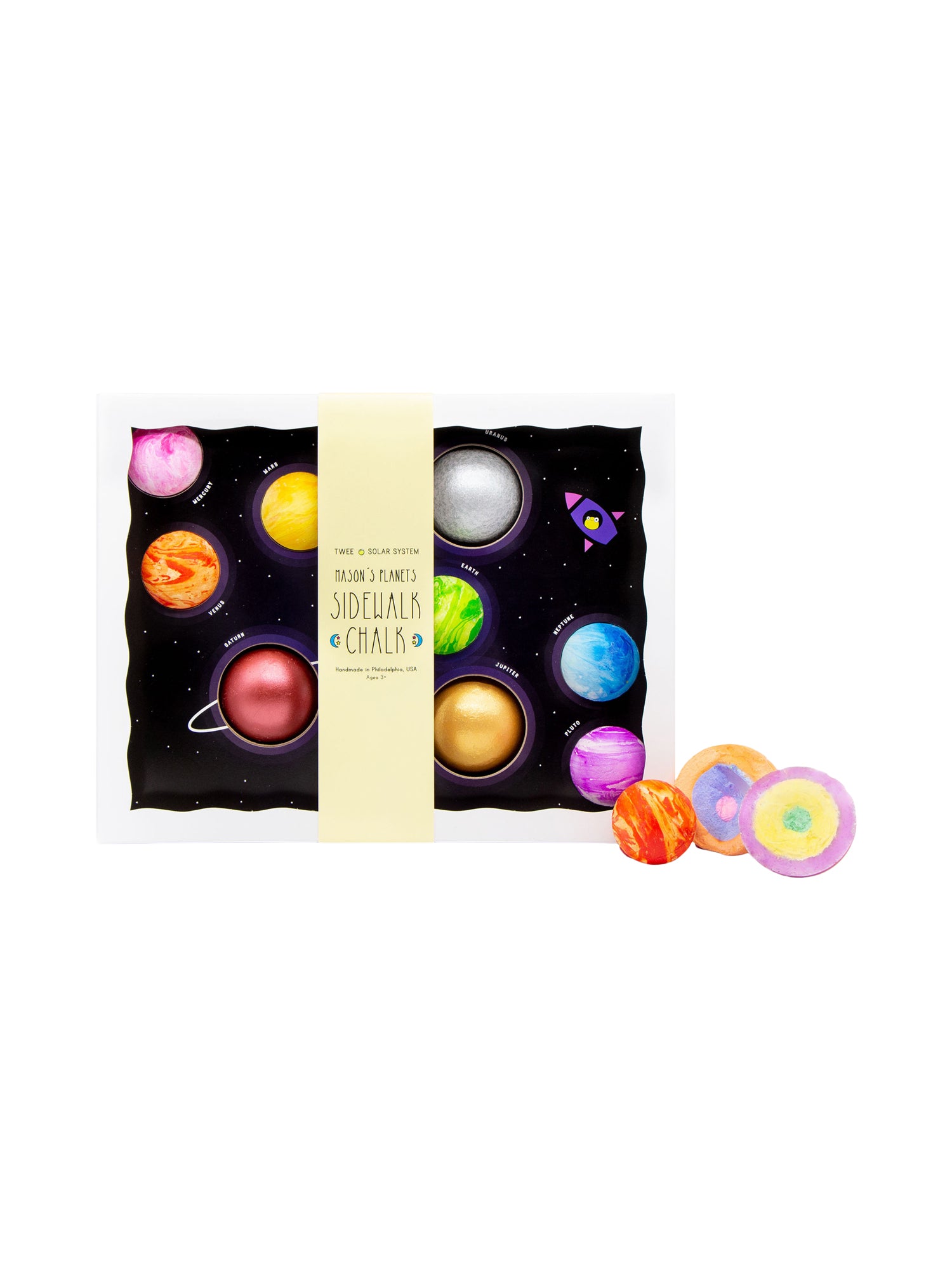 Danrie's Notes
I keep a stash of TWEE sidewalk chalk in the bottom of my stroller at all times! It's always a crowd pleaser when we're out at the park. They have the most fun designs and the best pigmentation for drawing on the New York City sidewalks! -Julia