Skip to product information
A must for messy eaters. This Silicone Bib, made from medical-grade silicone, is an easy-to-clean staple for little ones whose food ends up on their shirt instead of in their mouth. An oversize basin catches each crumb and spill while an adjustable snap collar allows for a perfect fit that can grow with them. You're going to want one in every color.
Suitable for all ages.
We're big fans of anything that makes mealtime a bit easier, and Baby Bar & Co. does exactly that (and then some). Their thoughtfully-designed bibs, utensils, and dinnerware are made from medical-grade silicone, meaning that they're non-toxic, food-grade, and BPA-free. They also happen to be super stylish and dishwasher and microwave safe, which is a big plus in our books.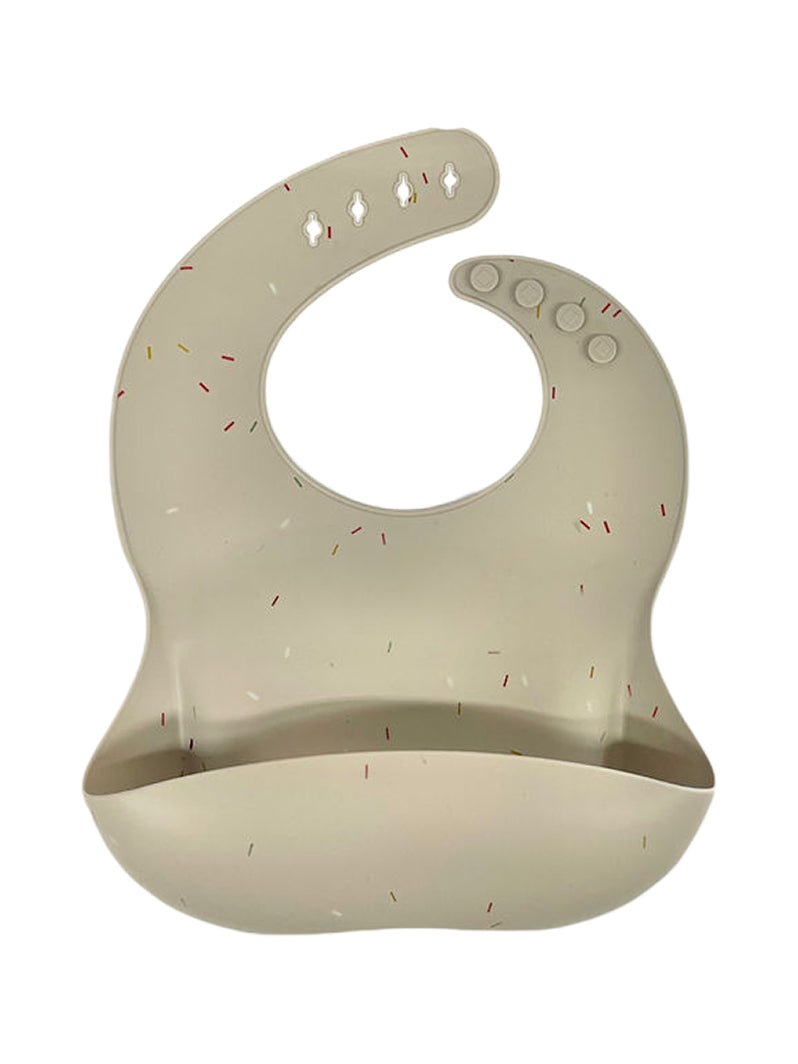 Danrie's Notes
Baby Bar & Co mealtime accessories are my favorite! Their designs are simple, look nice in my kitchen and they last! Jordan still uses dishes that once belonged to Dorie and they still look like new. Plus everything is dishwasher safe which is a must! -Julia