Skip to product information
Meet Charlotte! The perfect companion for any afternoon tea, this doll will brighten up your day with her cheerful pink. The Charlotte Doll serves as a trusted companion that fosters imaginative play and storytelling. This doll even comes with a mini bag, allowing your child to carry their favorite small treasures wherever they go.
Suitable for ages 3+.
Their mission: Give. Inspire. Play. Alimrose is driven by a love for design, a keen attention to detail, and a passion for exquisite fabrics. They have established themselves as the go-to destination for the most endearing dolls, charming baby accessories, and delightful toys for children.
Features: Beautifully handcrafted with soft tulle fabric and a mini bag for treasured possessions. Size: 19" tall.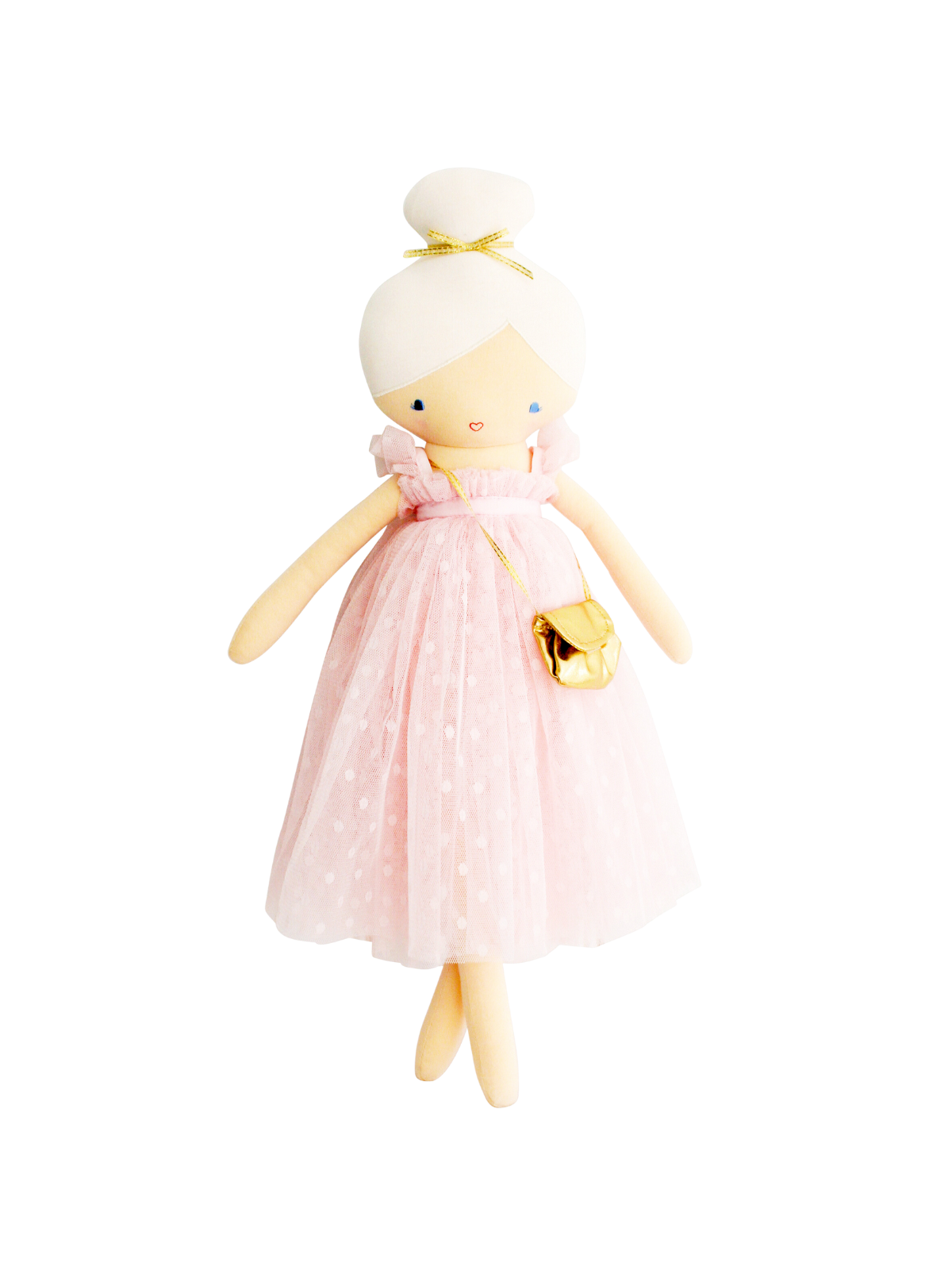 Troop Danrie
Jess Quarello, a key force behind Extra Lucky Moms (ELM) and a mom of two, walks us through her journey into and through motherhood, and the origin story of Extra Lucky Moms.
Danrie

Read More
Gift Guides
Whether you're attending a baby shower, celebrating a birthday, or getting ready for the holiday season, our thoughtfully curated bundles are here to simplify your gift-giving experience.
Danrie

Read More