Skip to product information
Ring ring, it's me! The Retro Play Telephone is the perfect toy for any little one who loves to chat on the phone for hours on end. With its fun retro vibe, all this beautifully built phone needs to work is for your little one to drop the coin in and spin the dial.
Suitable for ages 2+
Questions about fit? Our expert stylists are here to help. Reach out to us at support@shopdanrie.com.
There's nothing we don't absolutely love about kiko+ &gg*. Founded by two moms in Osaka, Japan, their range of beautifully crafted, minimalist toys are fun, functional, and built to last. Made from sustainably-sourced wood and hand-crafted in small batches, their toys are a modern reinvention of disposable plastic toys. They look better, perform better, and are better for the environment — like we said, there's nothing not to love.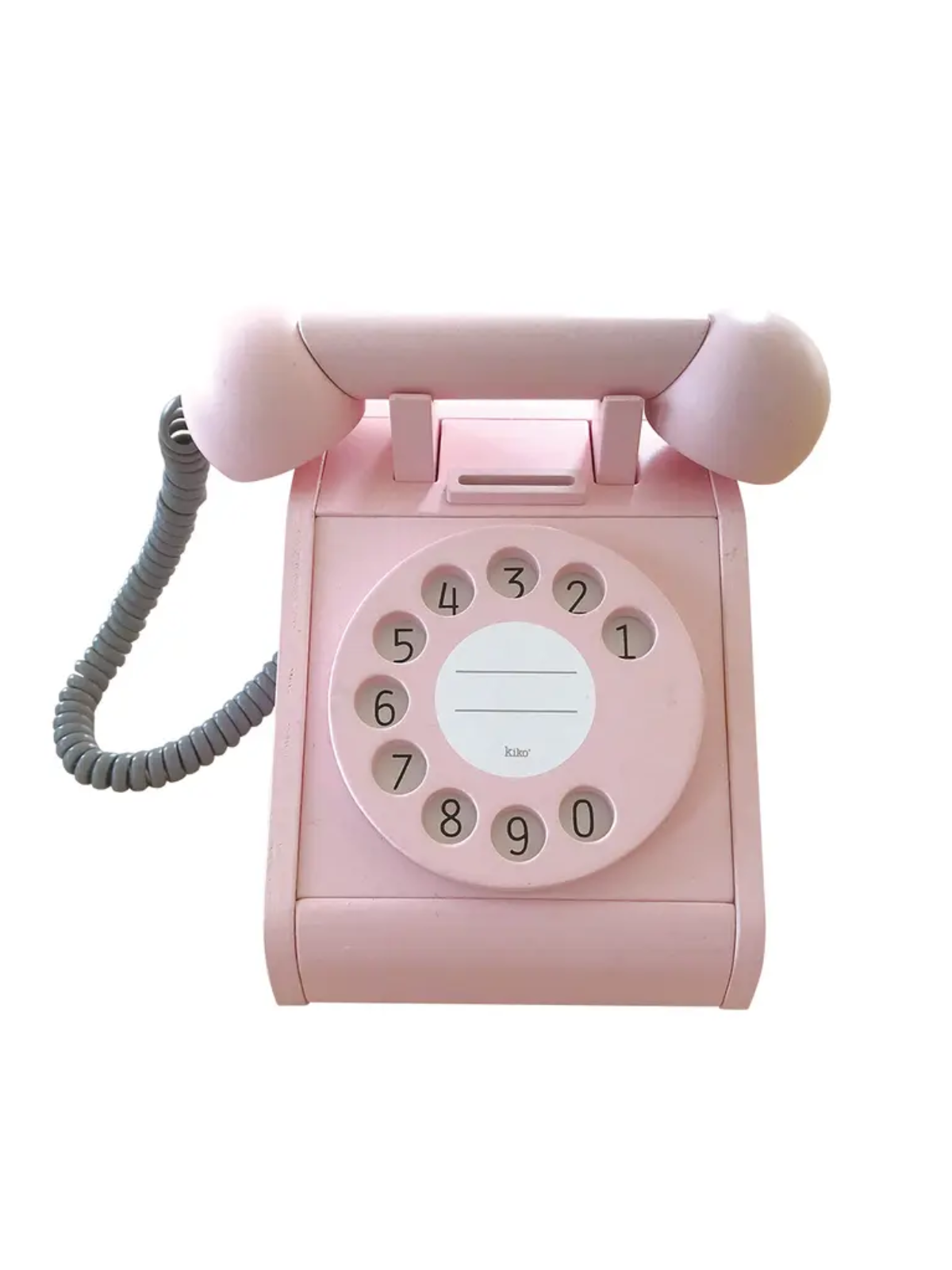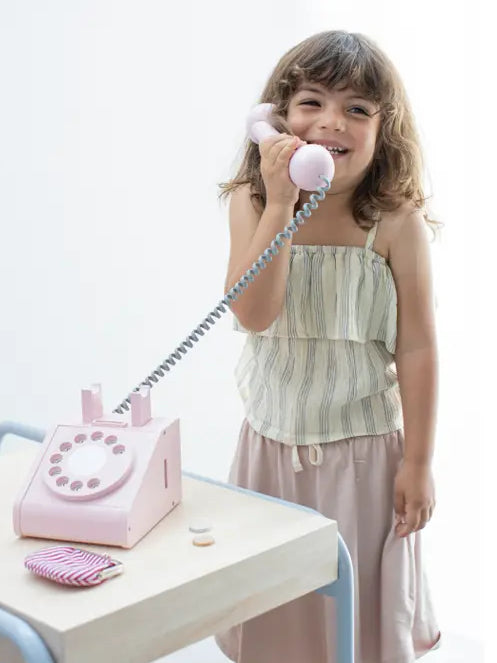 Danrie's Notes
kiko + gg toys are just as cute as they are fun to play with. Jordan loves play phones and I am excited to get him this throw back phone from my childhood in the 80's! Will he even know what to do with it...haha! -Julia