Skip to product information
An ethereal garden adventure awaits. The Garden House Play Tent is completely magical, covered in beautiful vines with lots of flower pots on the outside, giving it the look and feel of a whimsical garden shed come to life. This easy to assembly play tent is the perfect place for tea time, play time, or reading time. Approx. 40" x 41" x 29"
Suitable for ages 4+.
Djeco is a French toy brand with a totally charming backstory. In 1954, Véronique Michel-Dalès, a mom, decided to embark on an adventure and make education kids toys that were unlike anything that existed. She put the brand to bed for a few years while raising her son, Frédéric, but he eventually decided to reawaken the brand in 1989. Today, the brand is well known for its puzzles, games, and toys that are truly one of a kind, both educational and a boatload of fun.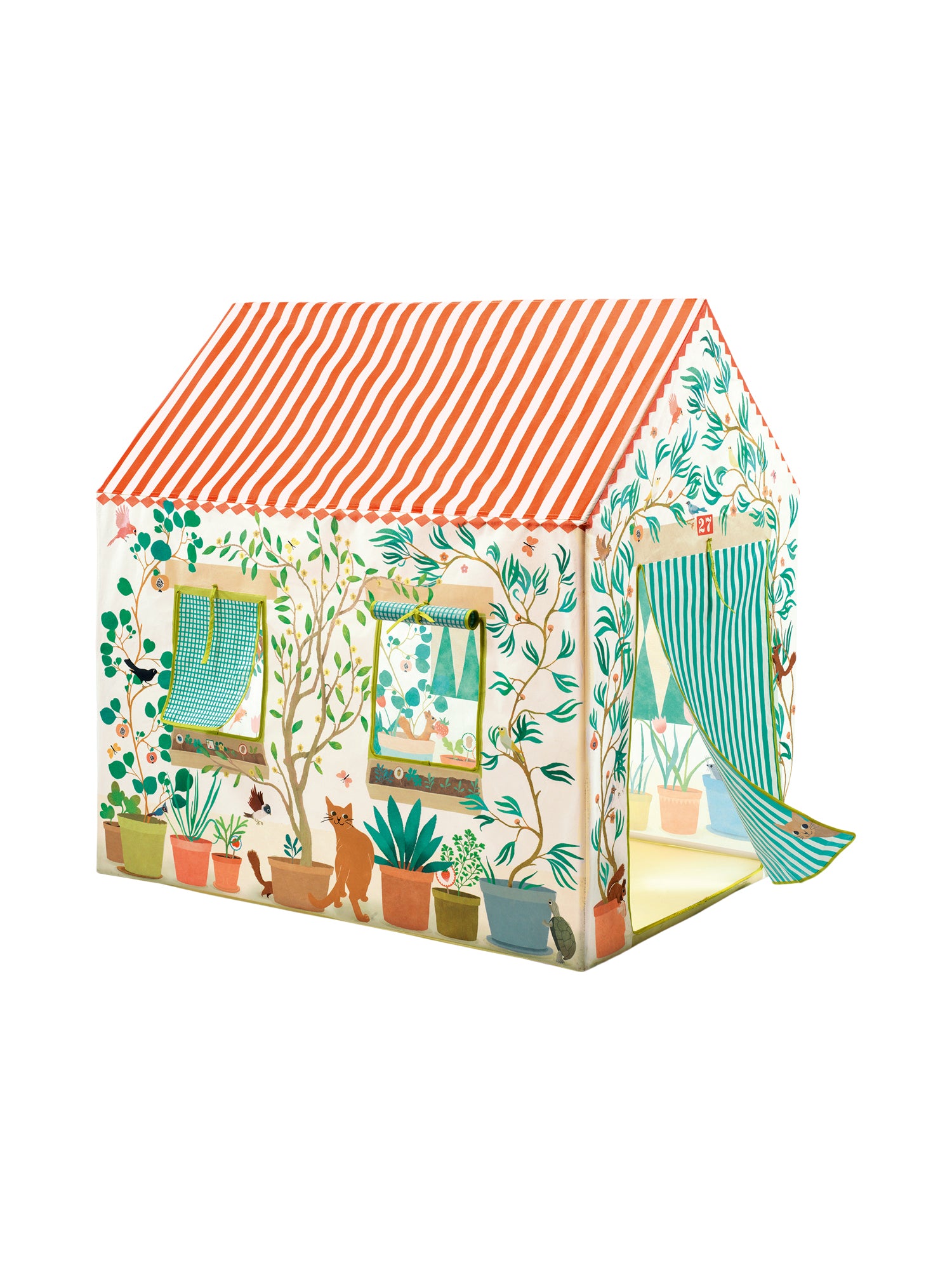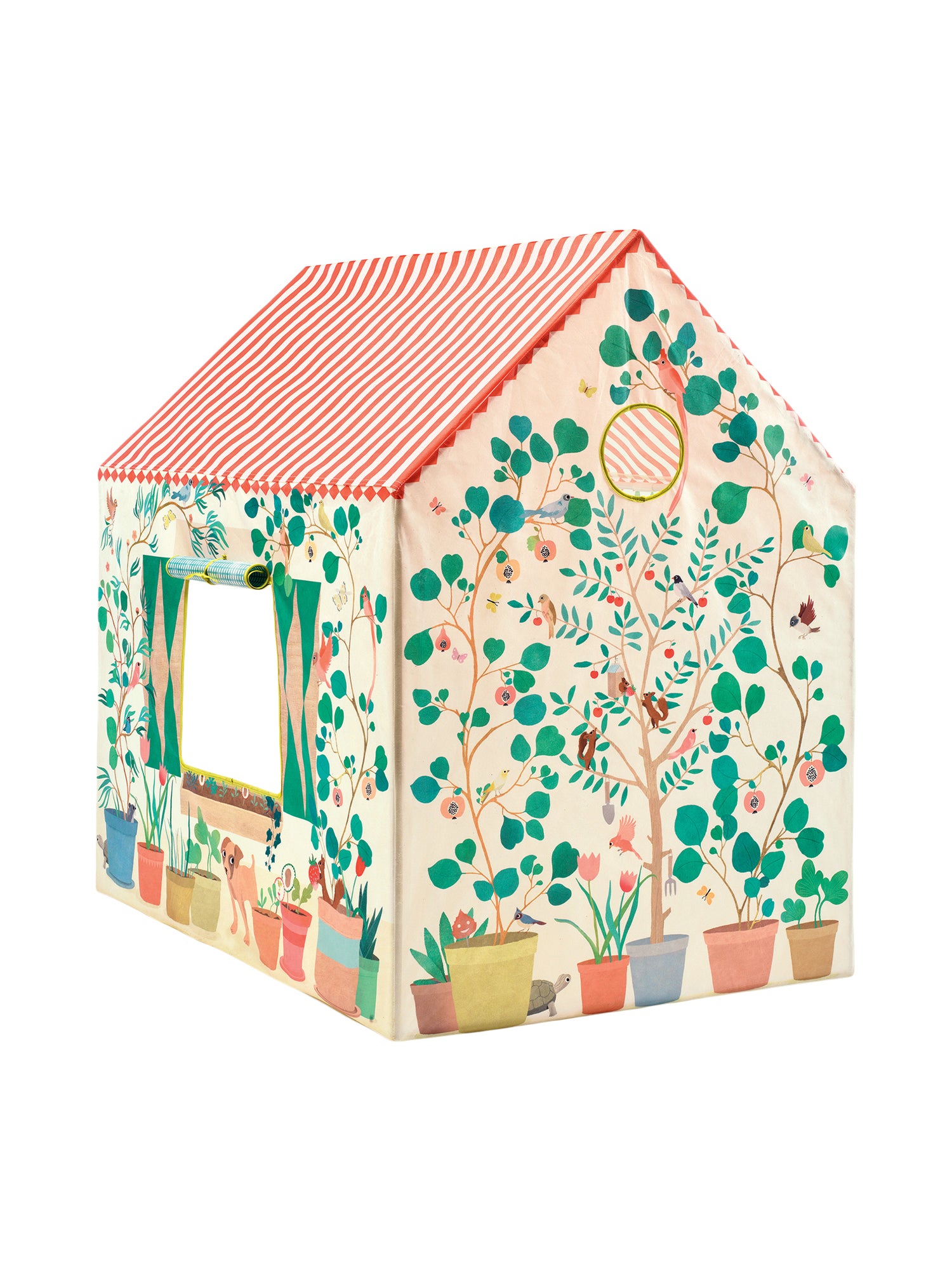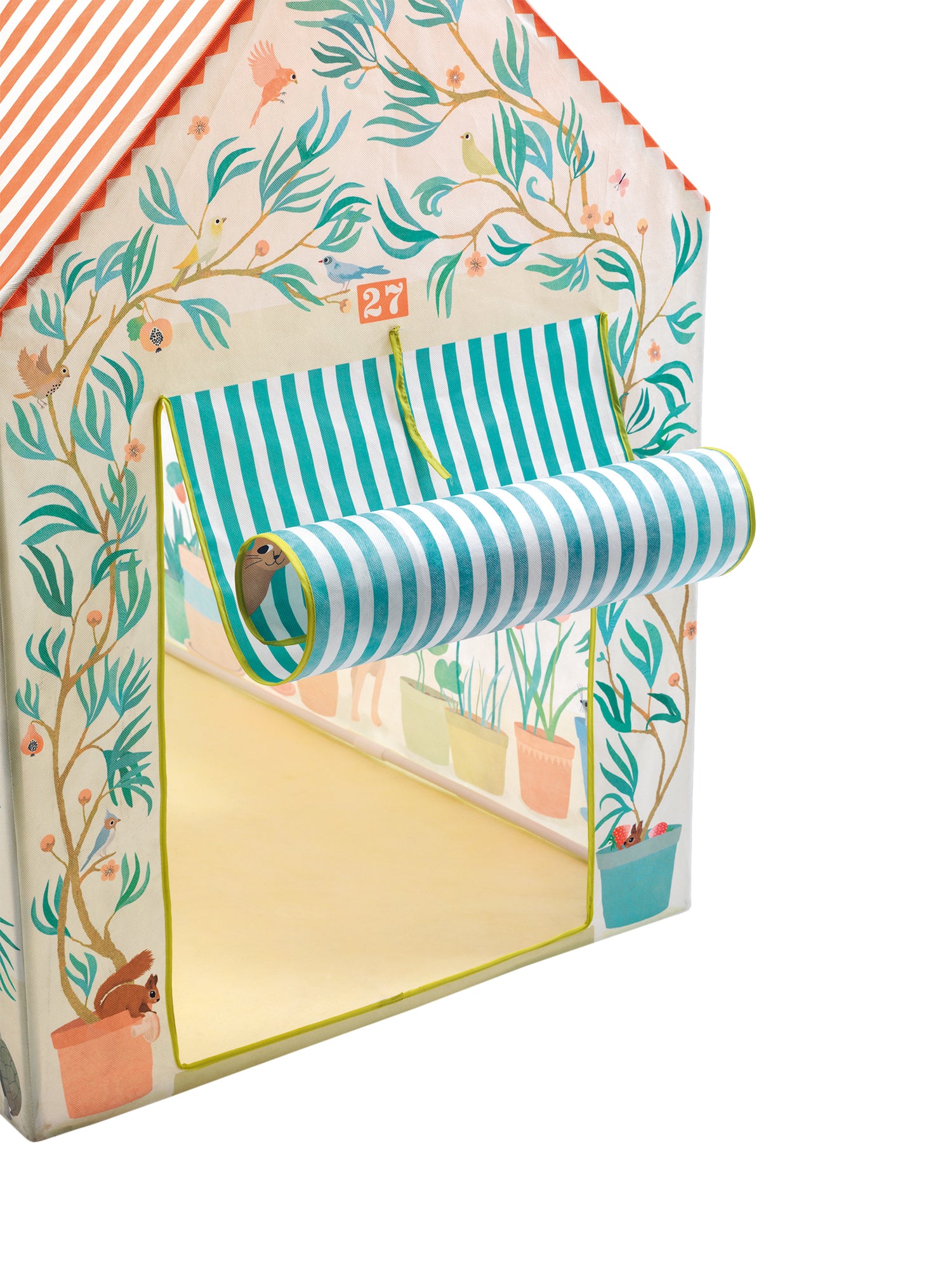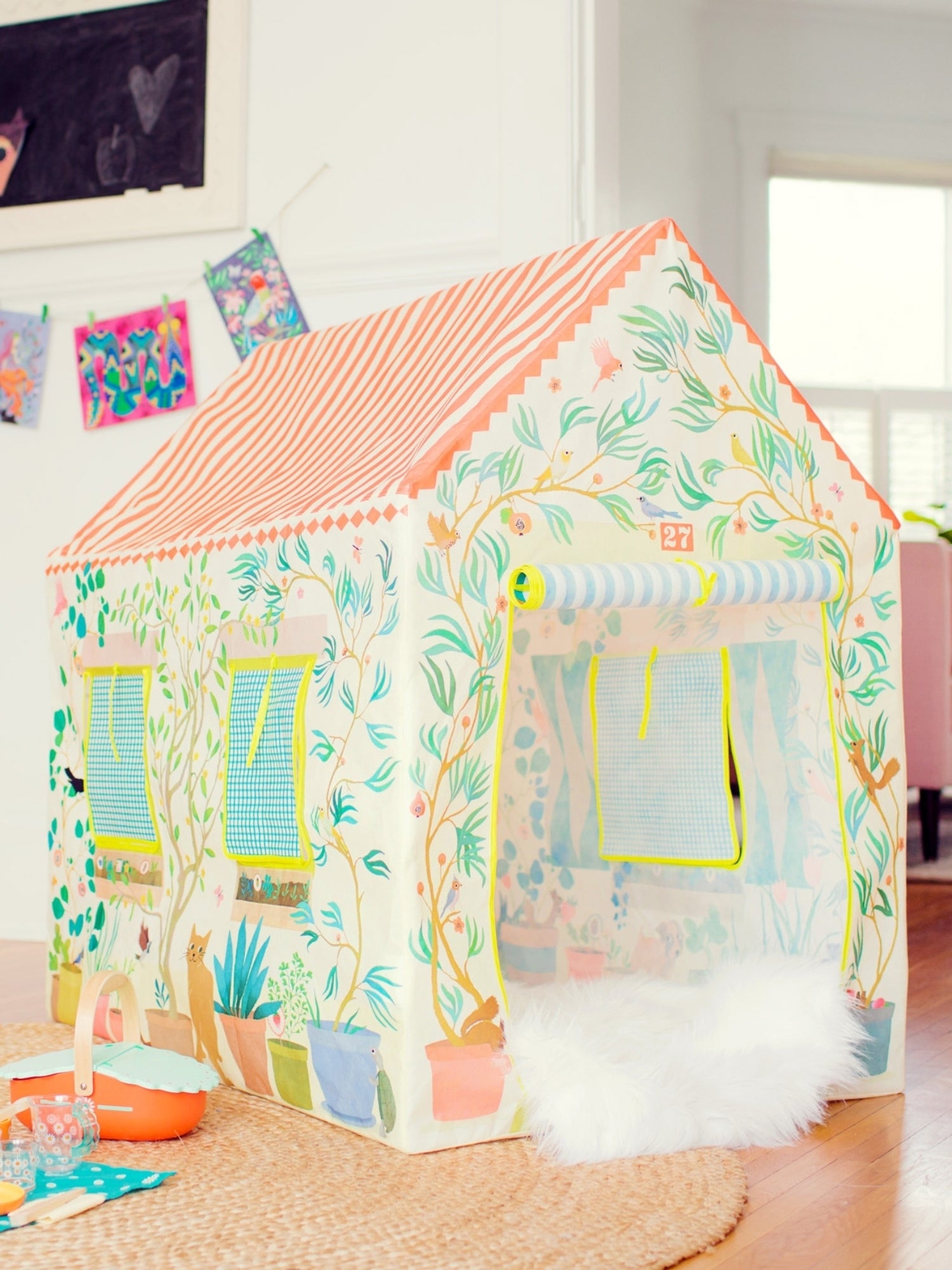 Danrie's Notes
I am usually a hard no on large toys but this Djeco Garden House might be an exception! It's really cute! -Julia
Troop Danrie
Jess Quarello, a key force behind Extra Lucky Moms (ELM) and a mom of two, walks us through her journey into and through motherhood, and the origin story of Extra Lucky Moms.
Danrie

Read More
Gift Guides
Whether you're attending a baby shower, celebrating a birthday, or getting ready for the holiday season, our thoughtfully curated bundles are here to simplify your gift-giving experience.
Danrie

Read More