Skip to product information
Greetings from planet cozy. The Heart Dot "Hi" Two Piece Set is cheerful, easy, and super soft for your little one. Made of cotton with a tiny bit of stretch, it's an easy on, easy off style that takes the guesswork out of daily dressing.
Questions about fit? Our expert stylists are here to help. Reach out to us at support@shopdanrie.com.
Designed and crafted from start to finish in Minnesota, Oh Baby! is a line of truly unique essentials that feel just a bit magical. Made from only the softest fabrics, each and every Oh Baby! design exudes joy, and, best of all, is machine washable.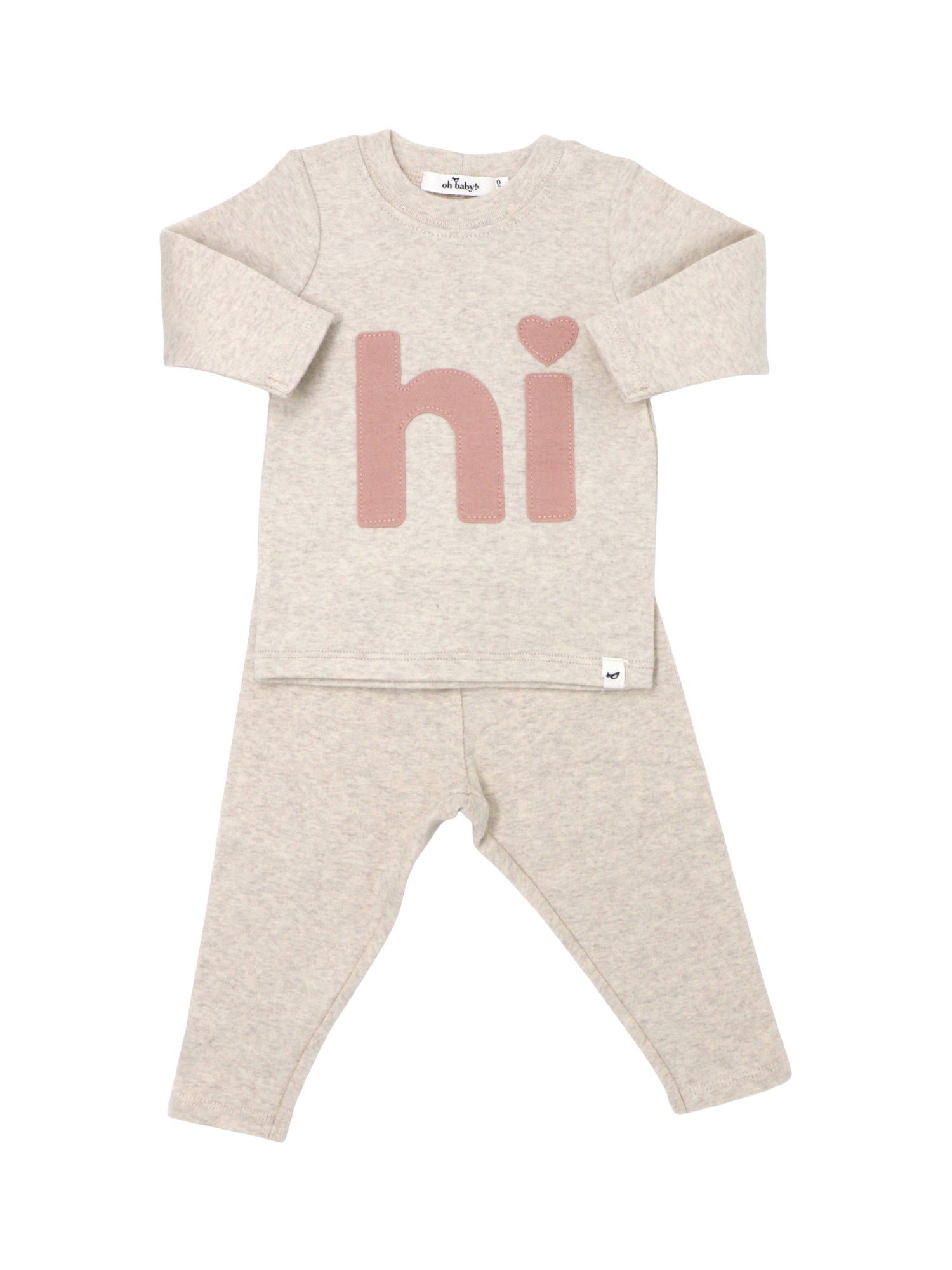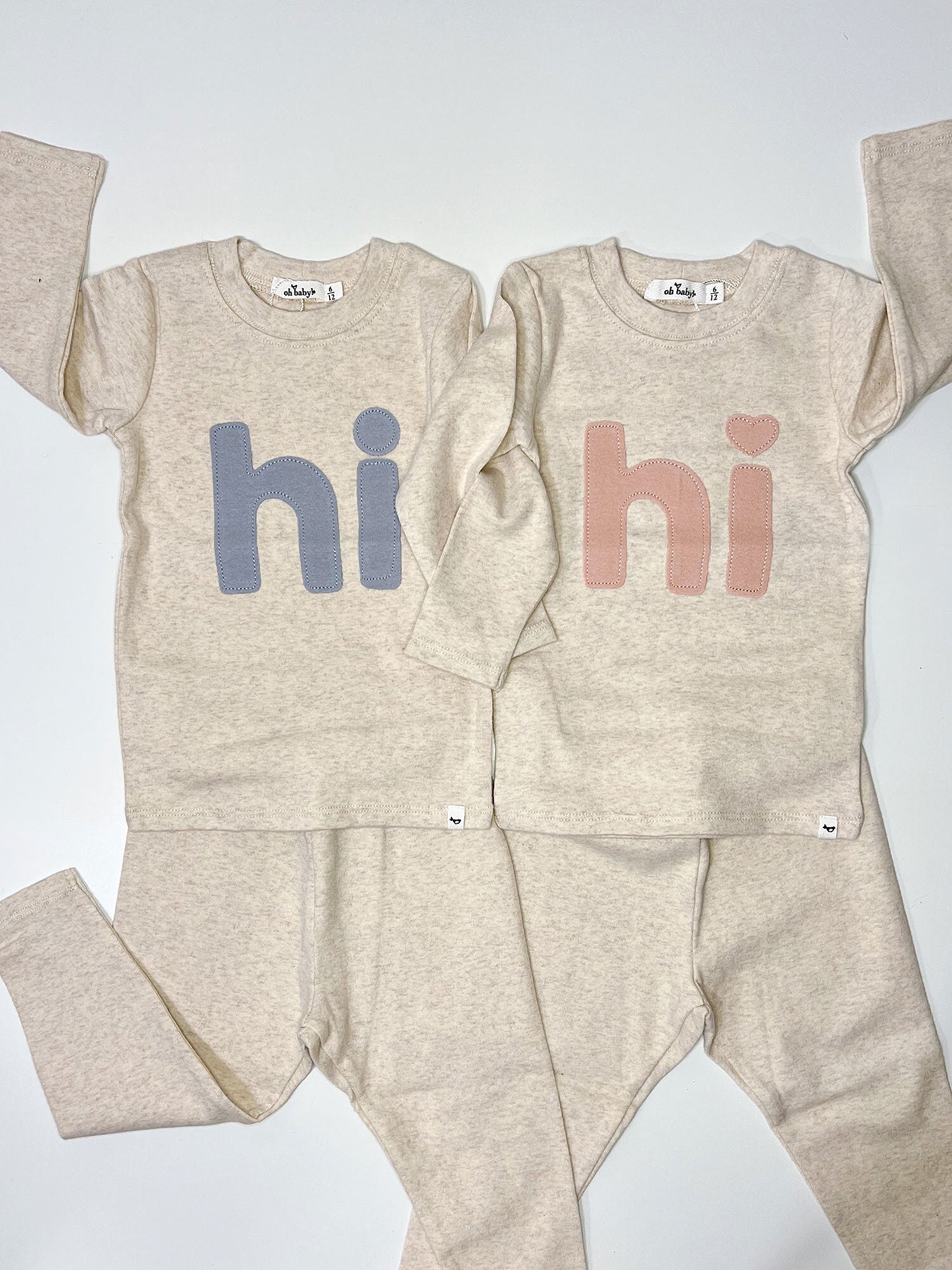 Danrie's Notes
Oh Baby is one of my favorite brands I've been buying for gifts and my own kids for years! When I think of Oh Baby this is one of their classic designs that comes to mind. I love buying this outfit as a gift but think it's even more fun to buy coordinating ones for siblings or twins! -Julia