Skip to product information
A little city where stories unfold. Made from high-quality beech wood, this Lubu Town Winterburg Mini is a buzzing town alive where your little one can bring characters to life. With stackable buildings, cars, and little people, this city is one that invites lots of imaginative play.
Suitable for ages 2+
Barcelona-based toy brand Lubulona has an entirely unique point of view when it comes to play. They make toys that encourage open-ended play and bring cognitive benefits to little ones while being super versatile and as sustainably made as possible. Their solid wood toys are exciting and fun, allowing for imagination to take flight.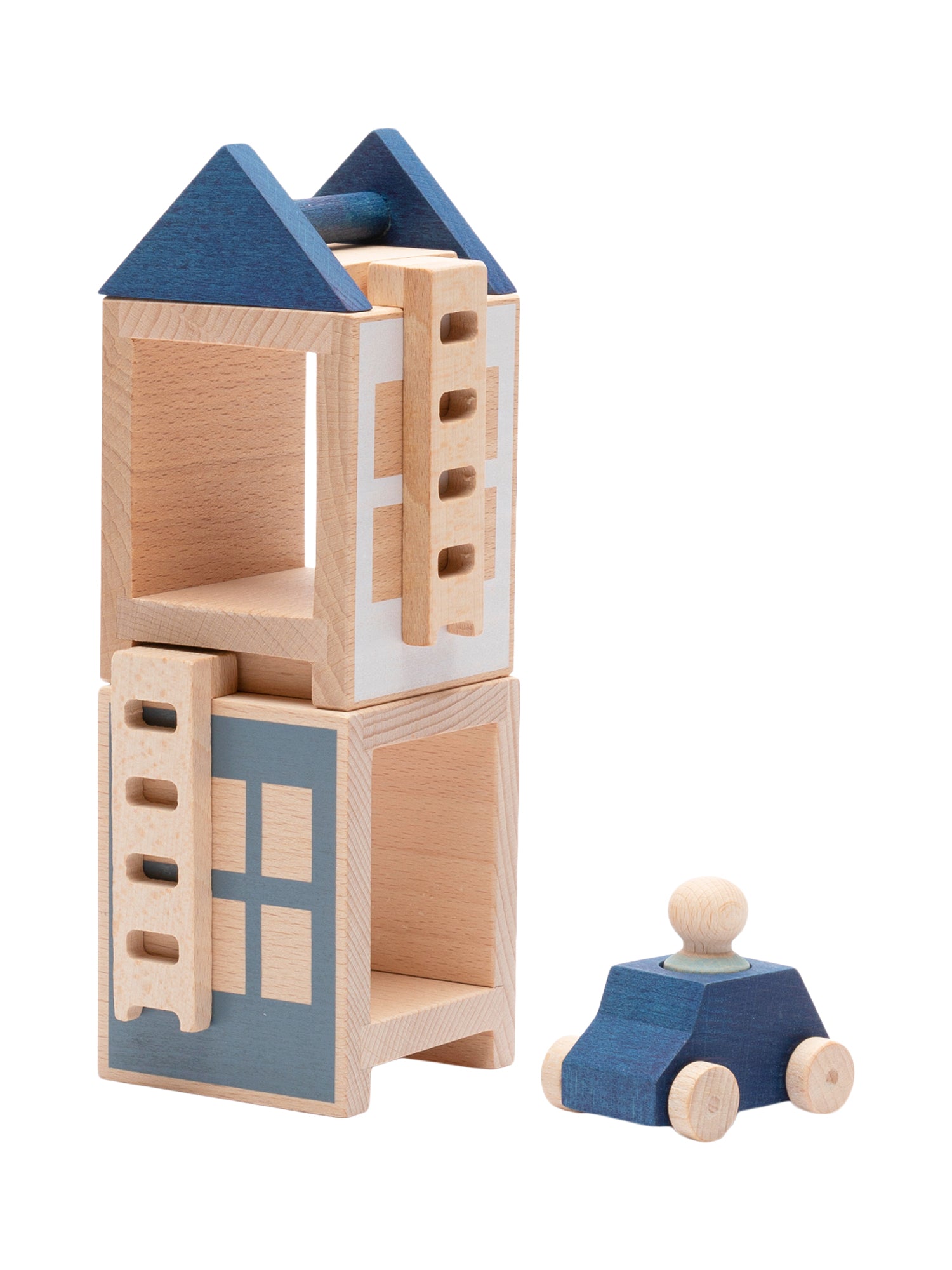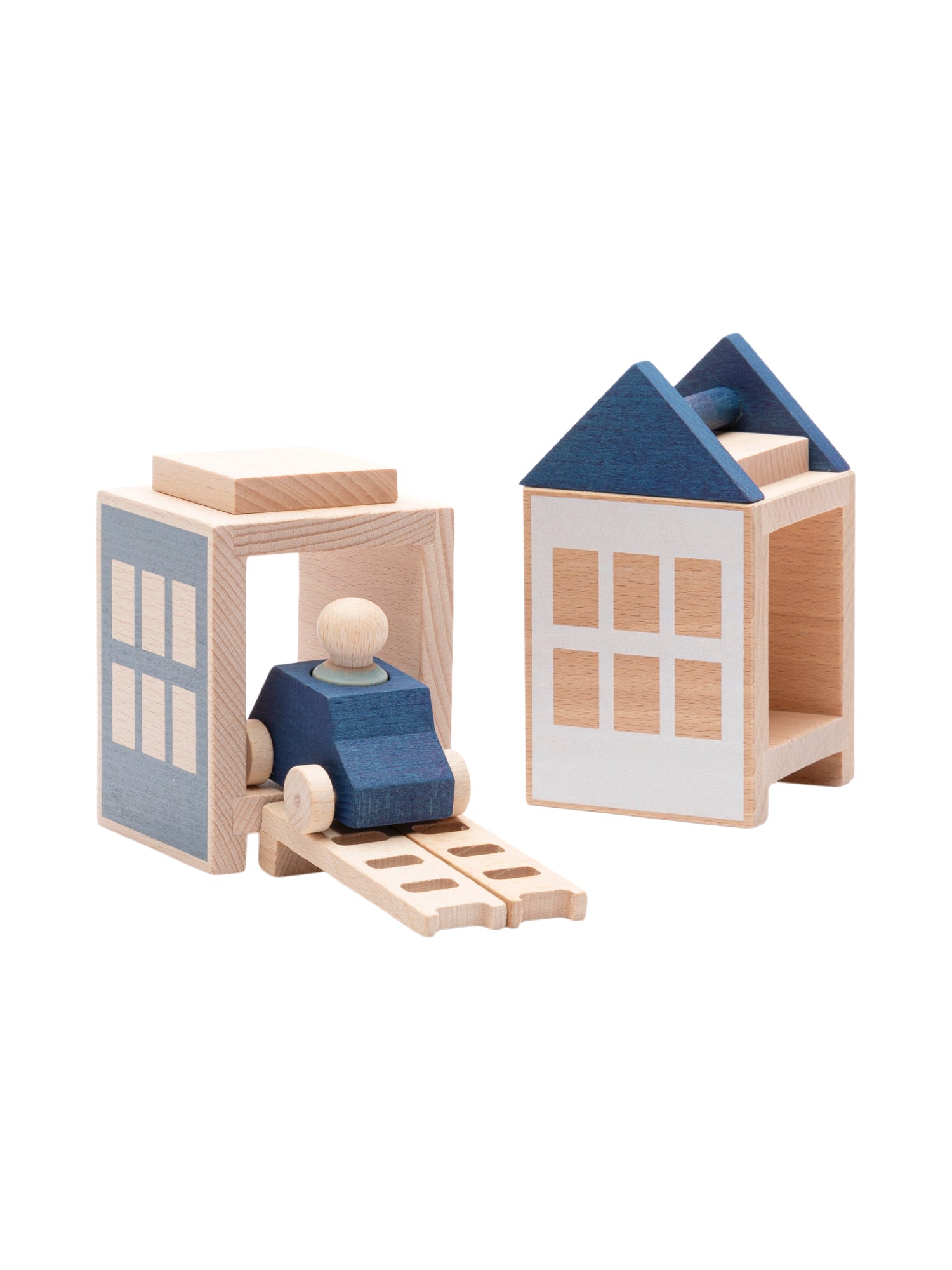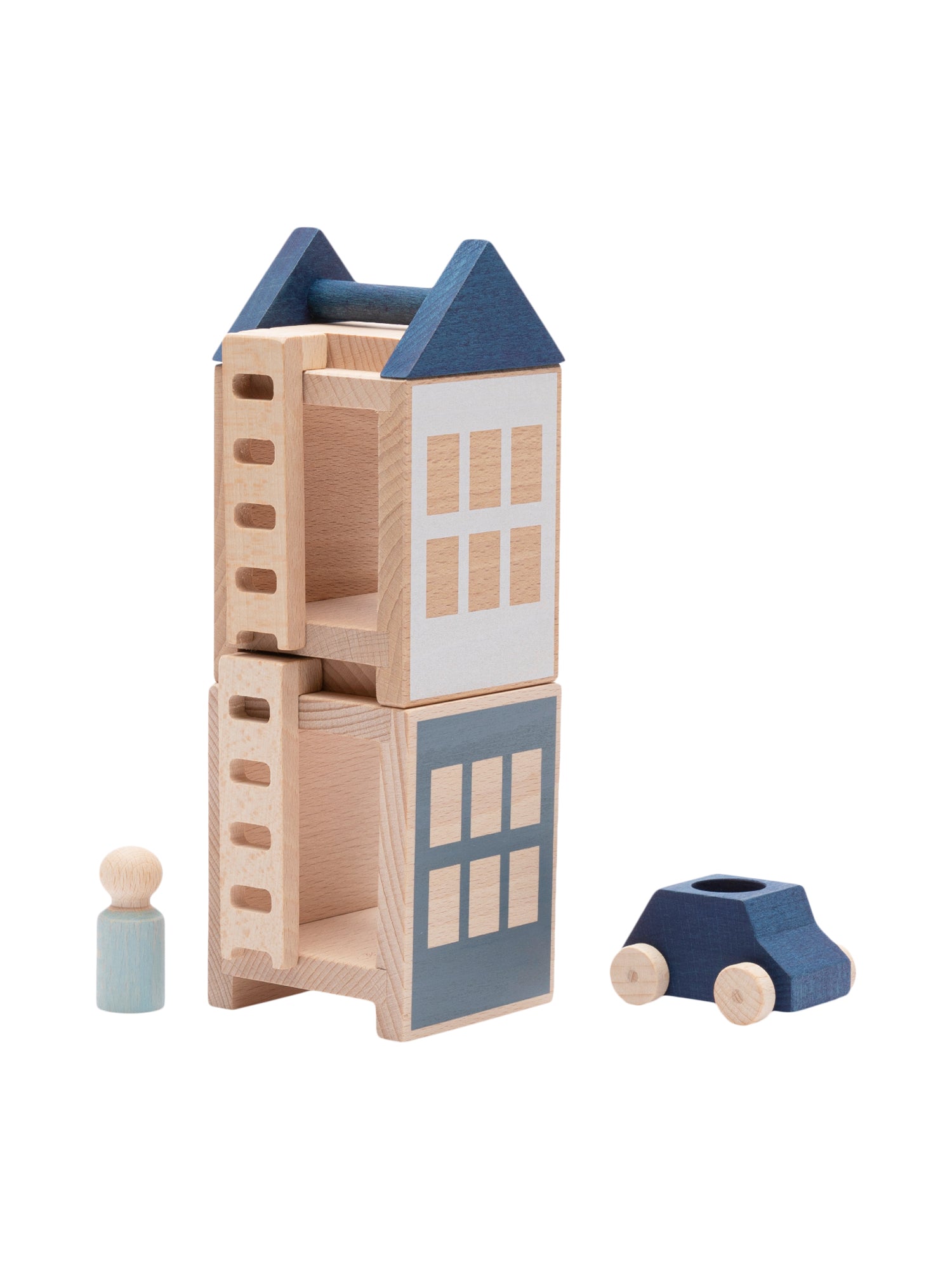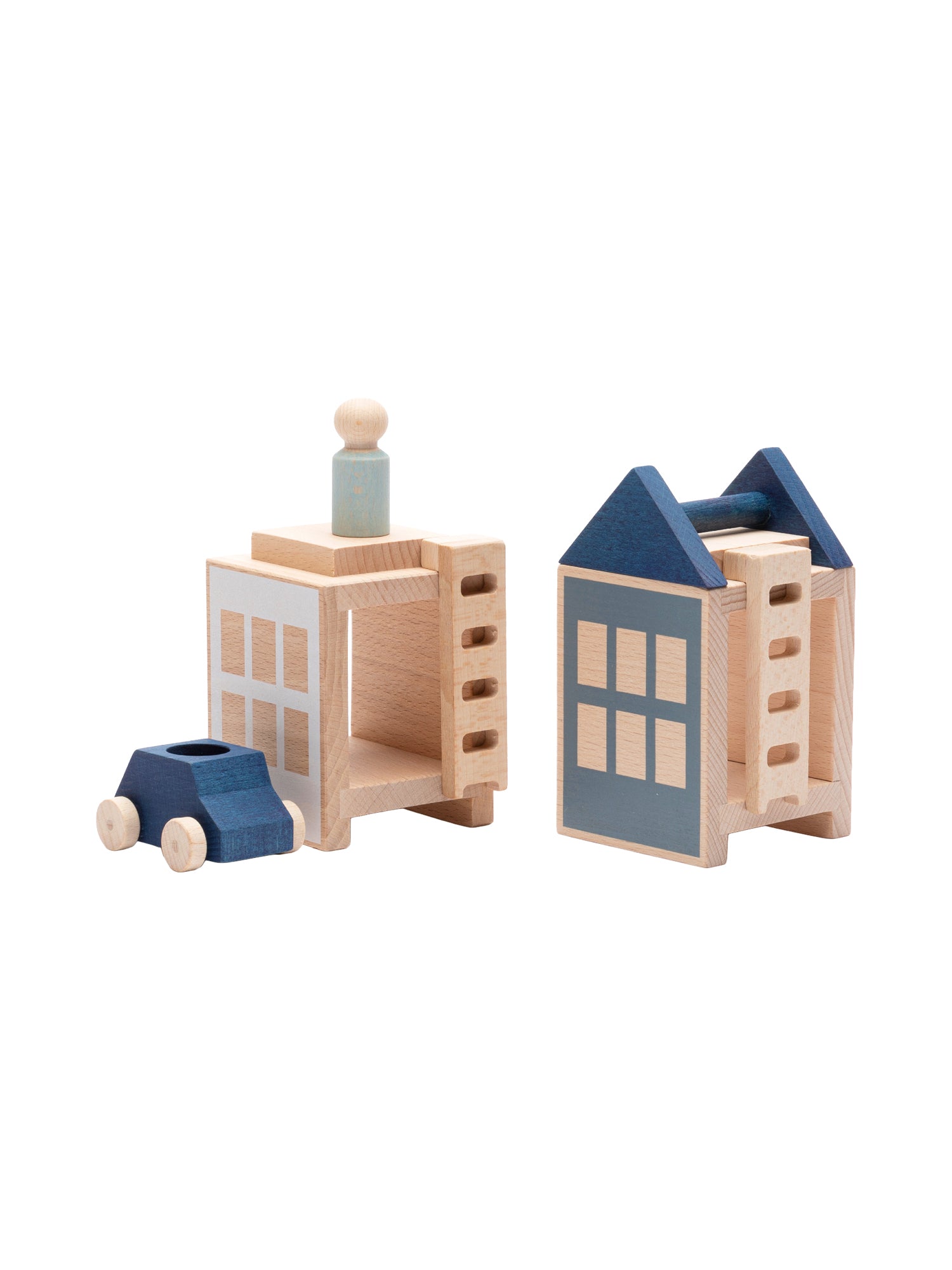 Danrie's Notes
Lubulona is a new to me brand that I instantly fell in love with! Their sets all mix and match allowing little ones to create a universe all of their own. The Lubulona blocks would also look perfectly styled styled on a shelf in your kid's room, a win for everyone! -Julia