Skip to product information
Chalk that doubles as a narwhal horn? We're obsessed. This Narwhal Horn Handmade Sidewalk Chalk includes two horns with an icy ombre of blue hues, as well as a glitter-coated white horn. This is the perfect chalk set for your little one who loves to build magical worlds of their own.
Suitable for ages 2+
Twee is a woman-owned, Philadelphia-based brand that reimagines classic toys, making them eco-friendly, modern, and the most fun they can possibly be. We particularly love their handmade sidewalk chalk, which is a thoughtful and welcome update to a childhood staple. You'll see from the moment you get your hands on it that Twee's chalk is made from the heart with lots and lots of love and care.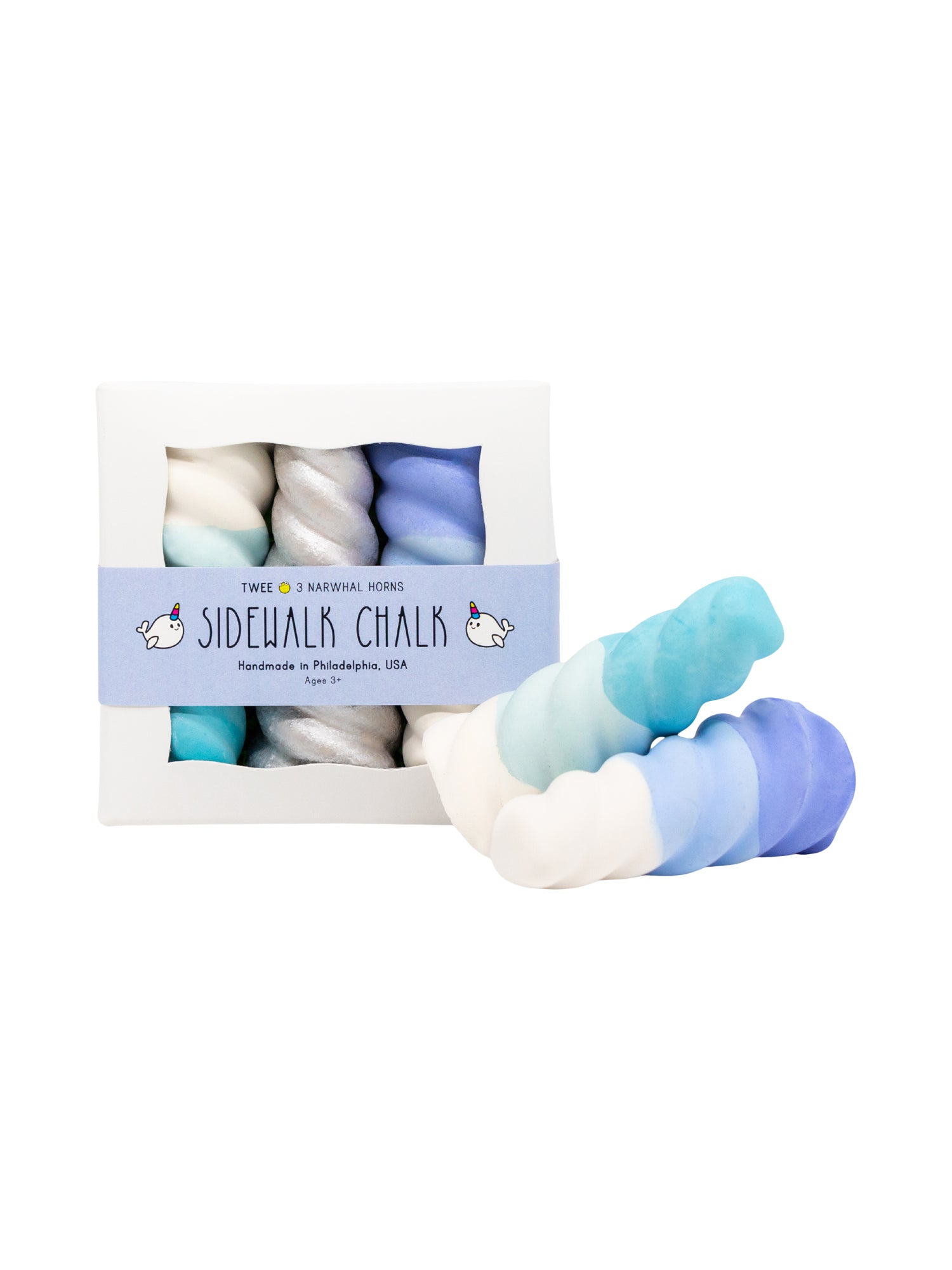 Danrie's Notes
I keep a stash of TWEE sidewalk chalk in the bottom of my stroller at all times! It's always a crowd pleaser when we're out at the park. They have the most fun designs and the best pigmentation for drawing on the New York City sidewalks! -Julia