Skip to product information
Sleep soundly in the heart of the Big Apple with this cozy New York City PJ Set. Featuring a celebrated NYC skyline and soft, snuggly material, you'll never want to hit the hay without it! Get ready to drift off to the sound of car horns and dreams of stylish urban living. They'll definitely sleep tight in this combed rib knit, 100% organic cotton set, complete with comfy ribbed cuffs and an elastic waist. Sweet dreams!
100% organic cotton.
Machine wash cold & dry on low heat
True to size. These pajamas are made with a bit of extra length so your kids have room to grow. Snug fit according to CPSP regulations so flame retardants is never used on these fabrics.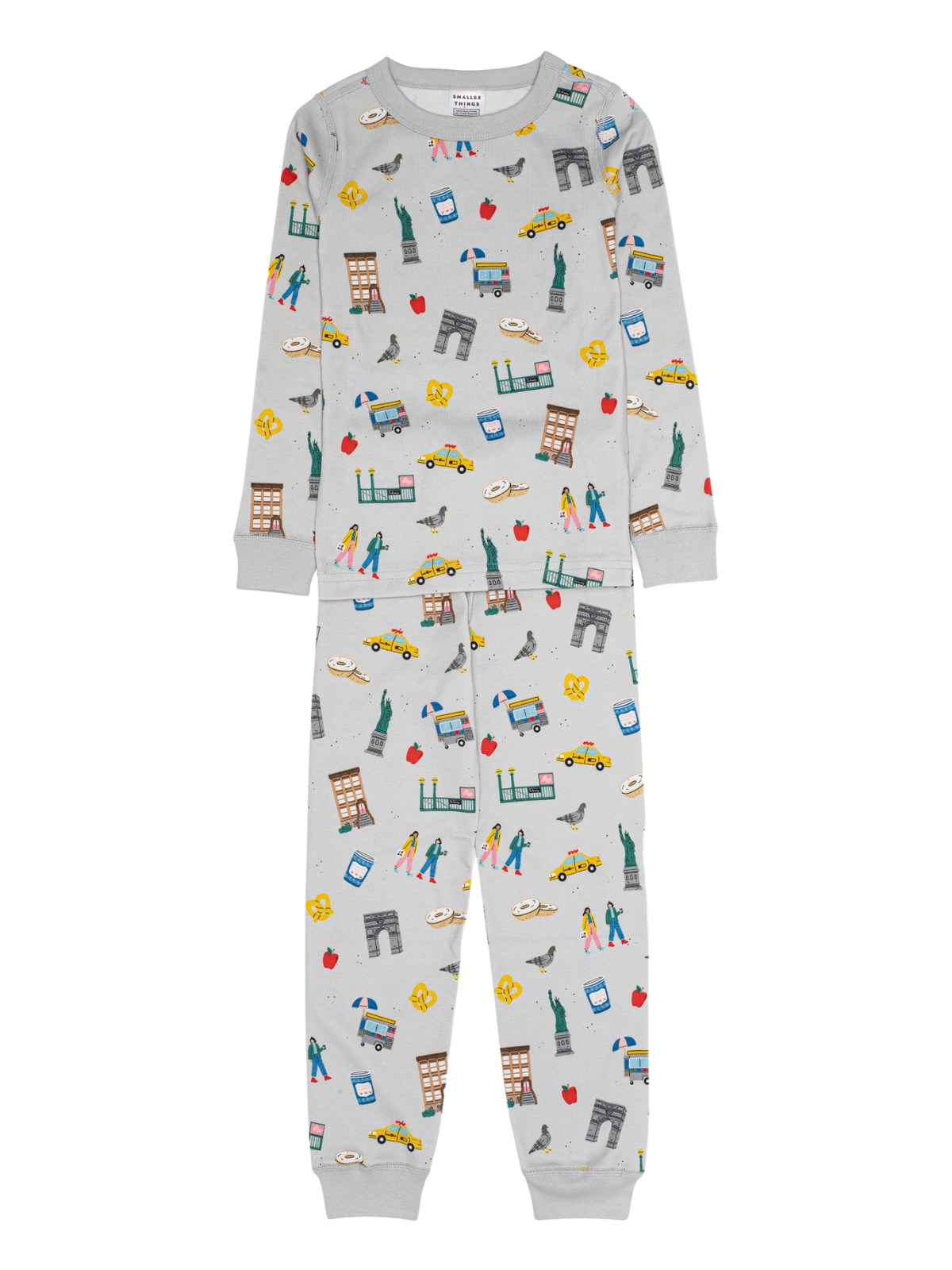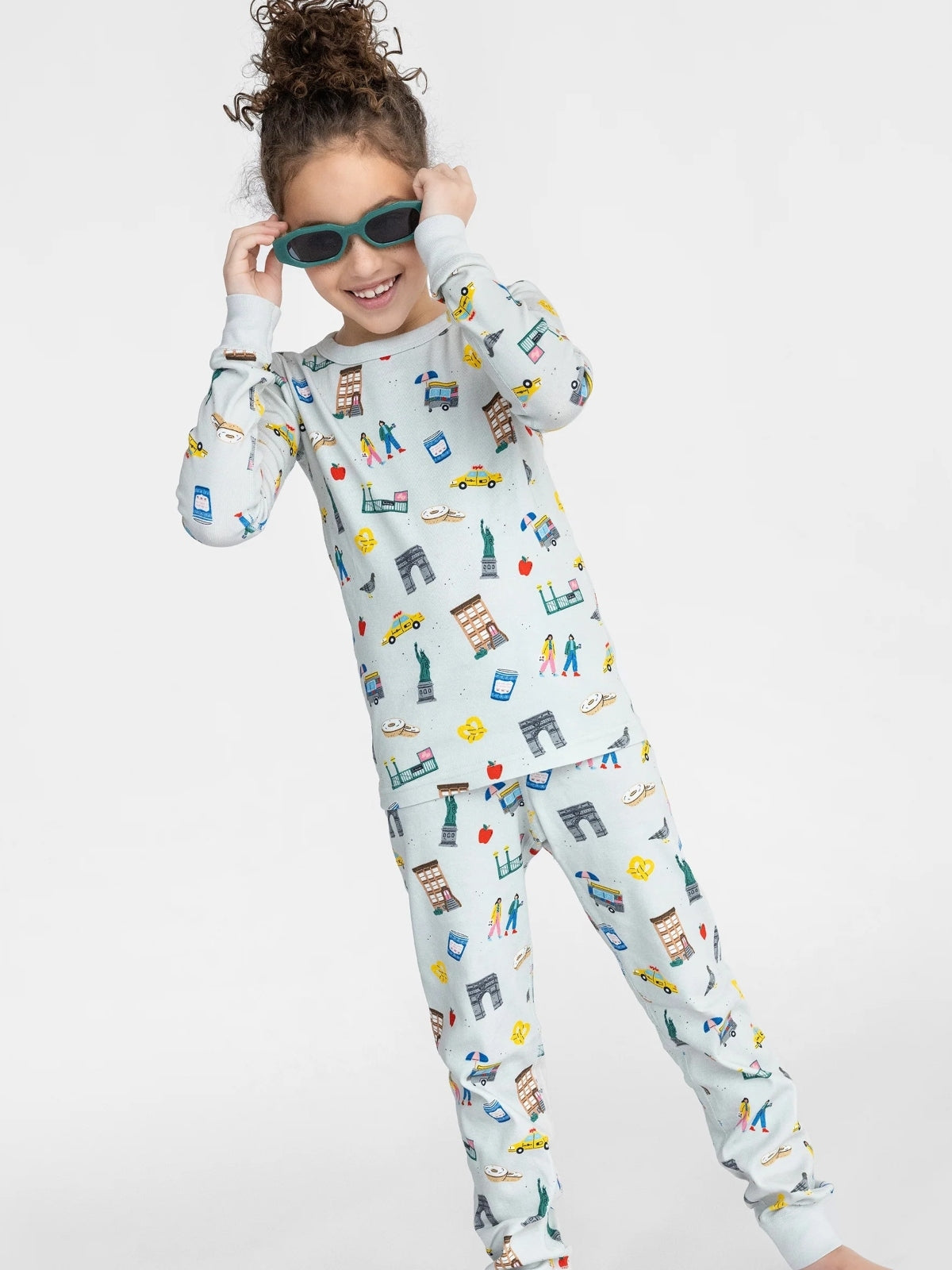 Troop Danrie
Jess Quarello, a key force behind Extra Lucky Moms (ELM) and a mom of two, walks us through her journey into and through motherhood, and the origin story of Extra Lucky Moms.
Danrie

Read More
Gift Guides
Whether you're attending a baby shower, celebrating a birthday, or getting ready for the holiday season, our thoughtfully curated bundles are here to simplify your gift-giving experience.
Danrie

Read More