Skip to product information
Strollin' with the homies. This hand-designed Strollin' With The Homies card is full of laughter and full of fun. Perfect for baby showers or to send words of encouragement to new parents.
Suitable for all ages.
Questions about fit? Our expert stylists are here to help. Reach out to us at support@shopdanrie.com.
After 10 years as an Art Director in NYC, Buffalo native Maria Castiglione packed up and moved back home to start Spaghetti & Meatballs, the most adorably named greeting card business we've ever seen. Along with her sister Teresa, Maria hand-designs each card, infusing them with charm, character, and a unique sense of humor.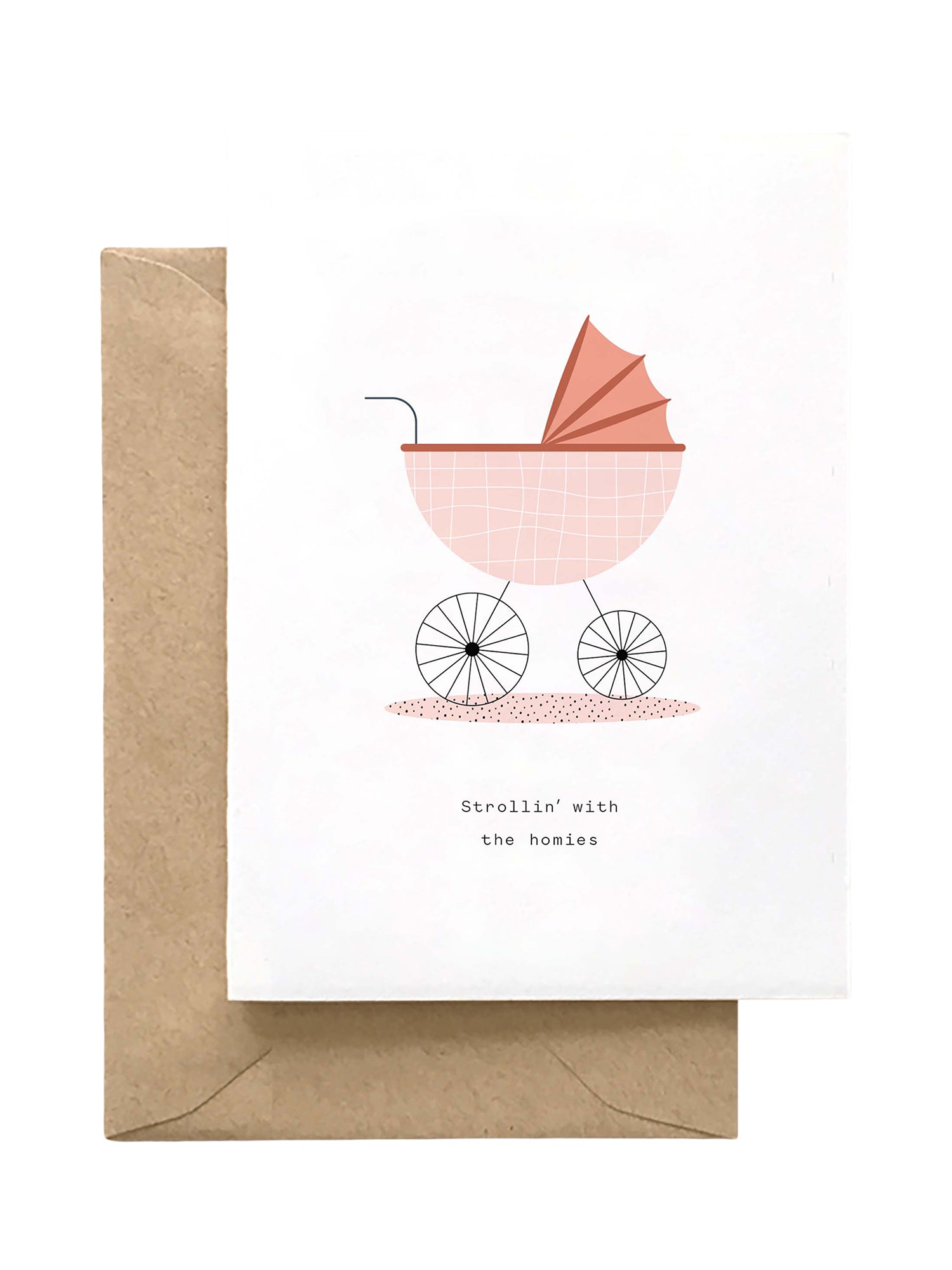 Danrie's Notes
I still believe in the power of snail mail so we (of course) had to carry cute cards at Danrie! Spaghetti & Meatballs' card are laugh out loud funny and ohh and aah cute! I hope you have as much fun sending their cards as I did picking them out! -Julia