Skip to product information
Paris, je t'aime. Made from sustainable beech wood, the Machi Town - Paris is a play-sized version of the metropolis you know and love. Complete with Paris icons like the Eiffel Tower and the metro train, this mini town is the perfect stage for hours of play.
Suitable for ages 2+
Questions about fit? Our expert stylists are here to help. Reach out to us at support@shopdanrie.com.
There's nothing we don't absolutely love about kiko+ &gg*. Founded by two moms in Osaka, Japan, their range of beautifully crafted, minimalist toys are fun, functional, and built to last. Made from sustainably-sourced wood and hand-crafted in small batches, their toys are a modern reinvention of disposable plastic toys. They look better, perform better, and are better for the environment — like we said, there's nothing not to love.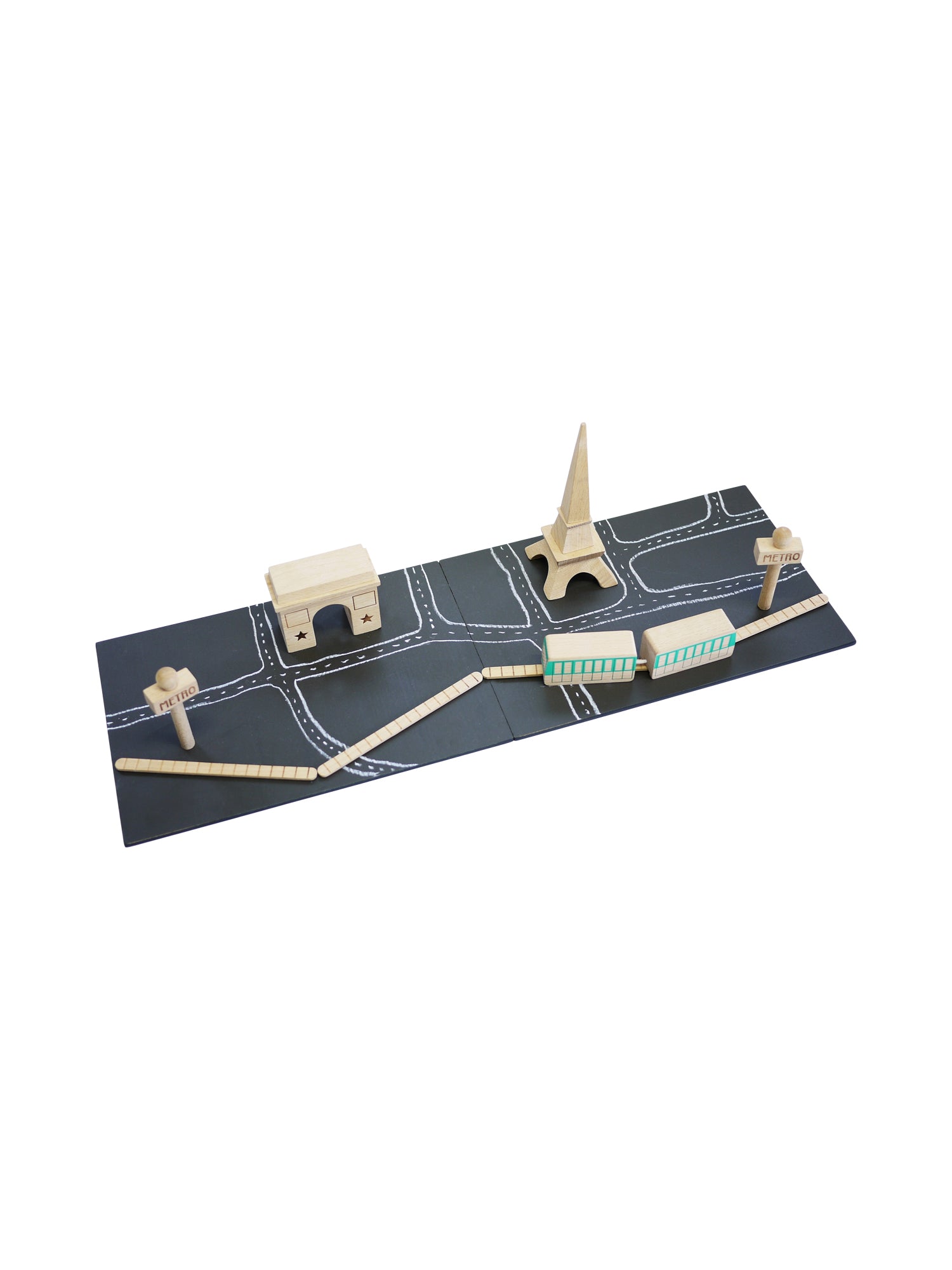 Danrie's Notes
kiko + gg toys are just as cute as they are fun to play with. This Paris tiny town stole my heart! -Julia