Skip to product information
Burger & fries, please! Is there anything more delightful than Sam's Slider & Rainbow Fries Handmade Sidewalk Chalk? We think not. A delicious looking slider, stacked high with condiments, is accompanied by crinkle fries in lots of crazy colors. Perfect for drawing your little one's favorite snacks — or anything else that they can imagine.
Suitable for ages 2+
Twee is a woman-owned, Philadelphia-based brand that reimagines classic toys, making them eco-friendly, modern, and the most fun they can possibly be. We particularly love their handmade sidewalk chalk, which is a thoughtful and welcome update to a childhood staple. You'll see from the moment you get your hands on it that Twee's chalk is made from the heart with lots and lots of love and care.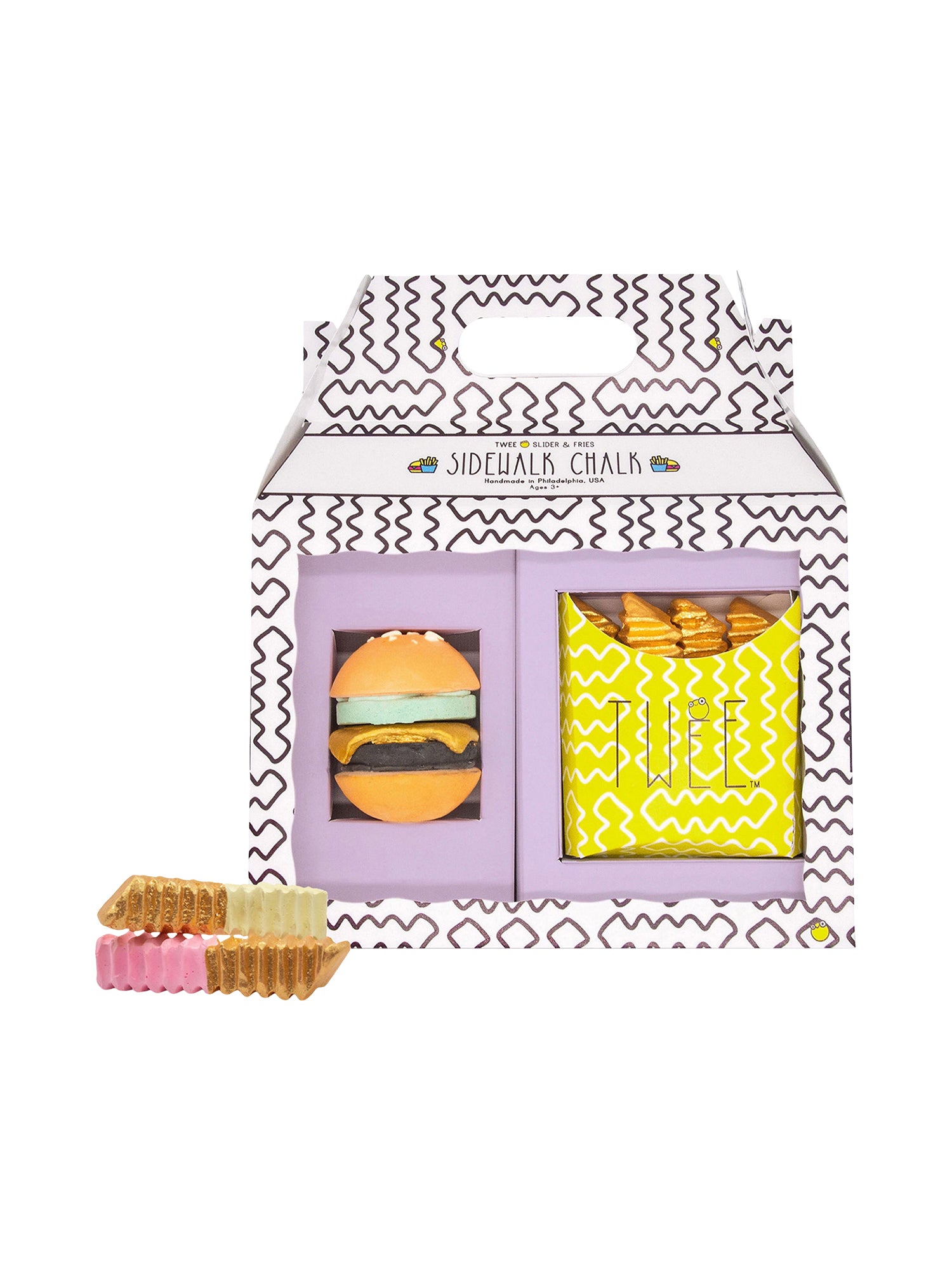 Danrie's Notes
I keep a stash of TWEE sidewalk chalk in the bottom of my stroller at all times! It's always a crowd pleaser when we're out at the park. They have the most fun designs and the best pigmentation for drawing on the New York City sidewalks! -Julia
Troop Danrie
Jess Quarello, a key force behind Extra Lucky Moms (ELM) and a mom of two, walks us through her journey into and through motherhood, and the origin story of Extra Lucky Moms.
Danrie

Read More
Gift Guides
Whether you're attending a baby shower, celebrating a birthday, or getting ready for the holiday season, our thoughtfully curated bundles are here to simplify your gift-giving experience.
Danrie

Read More